Description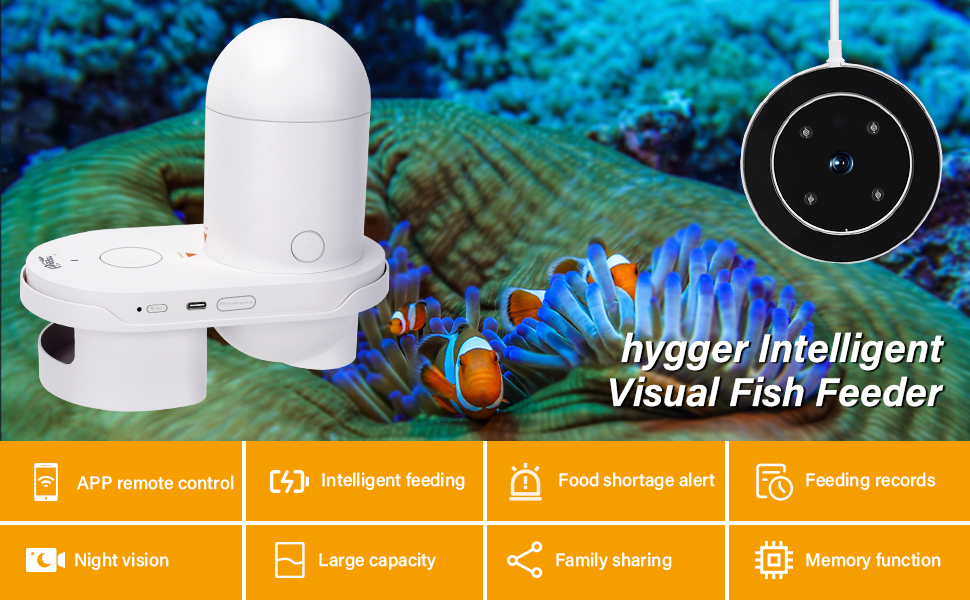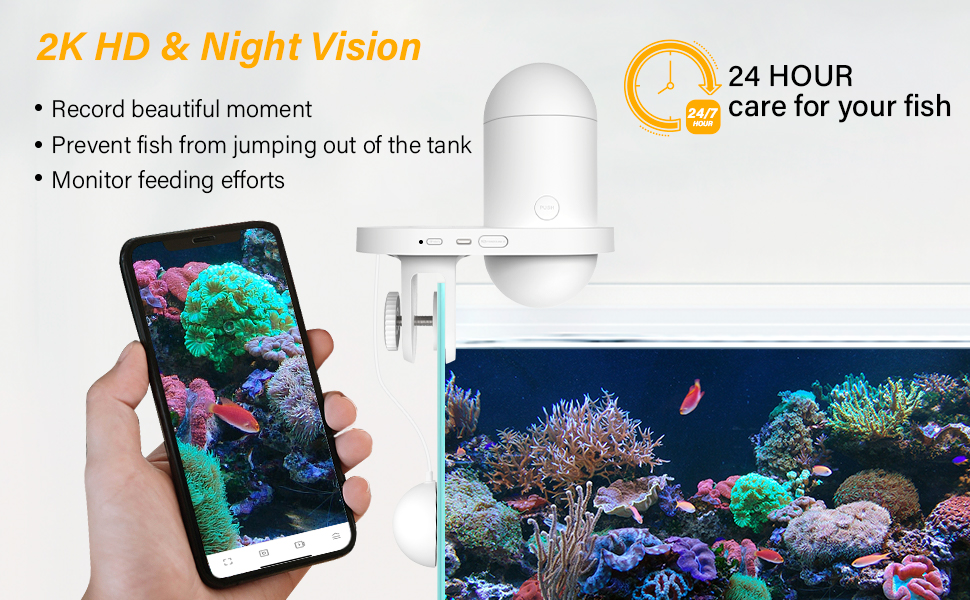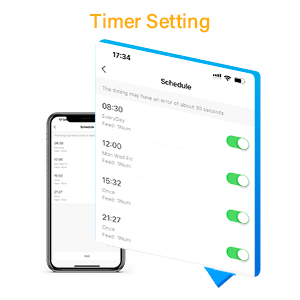 Automatic Timed FeedingThe flexible timer function makes feeding times can be set unlimited times by app, allowing you to feed regularly by week or day. Once set, the fish feeder will automatically cycle and there is no need to reset it for the next week.
It can set the feeding time and date, for example, you can choose to feed every Monday, Wednesday, or Friday at 8am. Or choose to feed at 9am every day. Even if you are active or on vacation every day, there is no need to worry about your fish.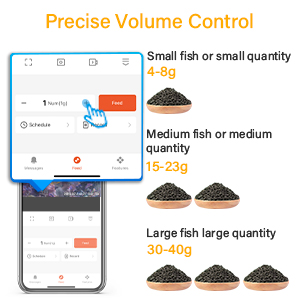 Accurate Control VolumeYou can achieve an accurate and personalized feeding plan based on the size and quantity of your fish, accurate to 0.1g, reduce unnecessary food loss and waste. It is easy to increase or decrease the feeding amount, providing precise portions for your beloved fish and ensuring their health. It will not suddenly pour all the fish food into the fish tank to prevent the water quality from deteriorating.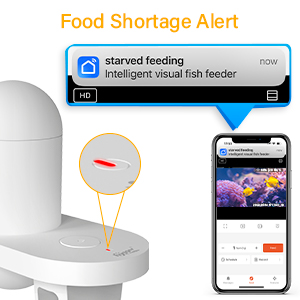 Food Shortage ReminderWhen there is no food in the fish feeder, the red light on the feeder will flash, and the APP will pop out a shortage reminder. No need to worry about forgetting to replenish food and letting your fish starve!
Just open the top fish feed basket of this fish auto feeder to add fish food without removing or disassembling it. Easy to operate.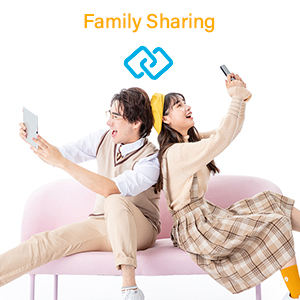 Share Device FunctionYou can share the connection with your family and friends through the app's share device function, it supports a total of 5 devices to simultaneously connect and control the fish feeder.
Please note that only one phone can be connected to the feeder. But it can be shared to more phones through the sharing function.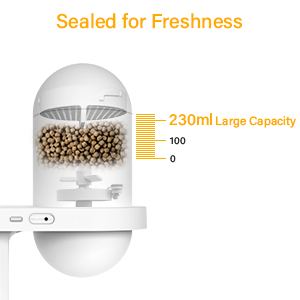 Moisture-proof DesignThe hygger automatic fish feeder adopts a moisture-proof design, with double sealed compartments and dedicated drying space to keep the fish food fresh and not allow moisture to block the feeding port. The 230ml large capacity container is suitable for various fish foods, such as pellet feed, strip feed, powder feed, and flake feed. Perfect for different types of fish, aquariums, and even ponds!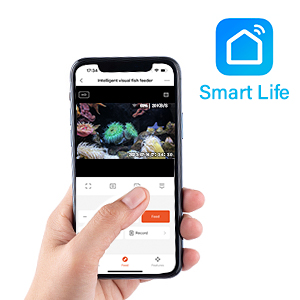 Manual or AutomaticOur fish feeder offers both manual and automatic feeding options, you can remotely feed your fish with a single feed in the app, set up automatic timed feeds, or press the manual feed button on top of the feeder and enjoy feeding your fish. Freedom from traditional constraints and increased flexibility to meet every feeding habit!