Description
Hygger nano tank mini USB clip-on aquarium light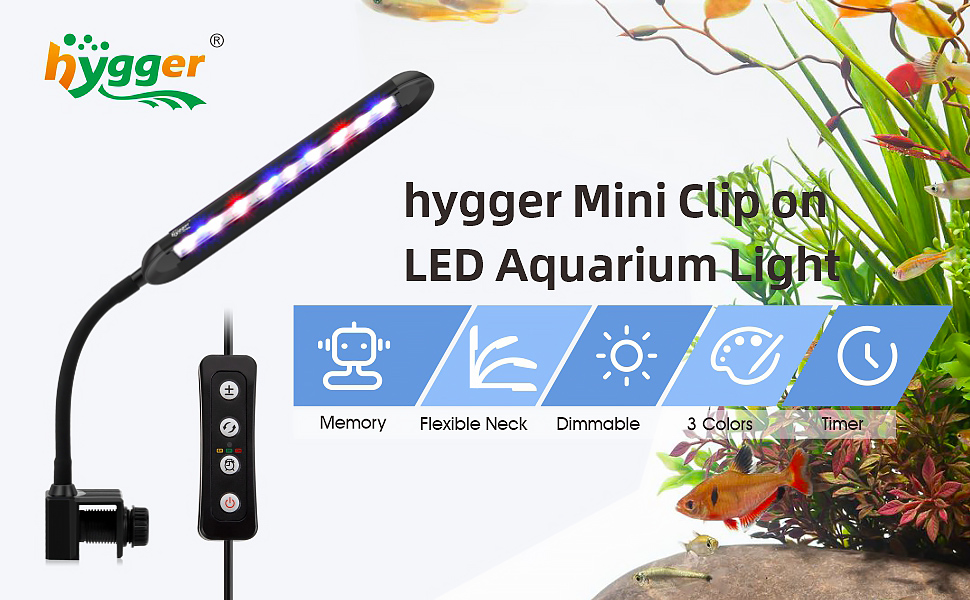 3 Lighting Modes: White Light, Blue+White+Red light, and Blue+Red light.
5 Dimmable Brightness: The brightness of each lighting mode can be chosen from 10% to 100%.
Lighting Time Setting: The timer button with three lighting periods (6/9/12 hours) to choose from, will remember your setting and repeat the same lighting schedule day by day.




AQUARIUM LED LIGHT CONTROLLER