Description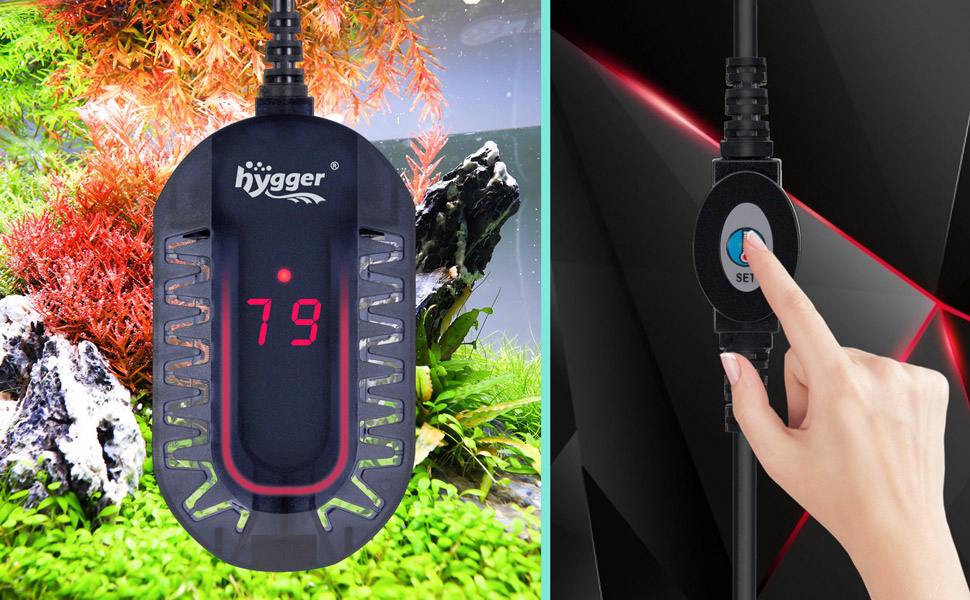 Hygger Mini Submersible Heater
Keep your aquariums/fish bowls at the right temperature with hygger mini heater. Made of shatterproof quartz glass, covered with protective guard to prevent from scalding and punching, our compact submersible heater helps create the perfect water condition for your fish and turtle to thrive in bowls and tanks up to 13 gallons.• Available in: 50w/100w
• Power cord length: 4.9 ft
• Voltage: 110V-120V, 60HZ
• 50 Watt, for 1~6.5 Gallon fish bowl
• 100 Watt, for 6.5~13 Gallon fish tank
• IP68 100% Waterproof, Fully Submersible
• Double sealed material and protective container for scald preventing and anti punching
• Easy to read LED digital display shows water temperature
• Ideal for used in turtle aquarium, freshwater and saltwater aquarium.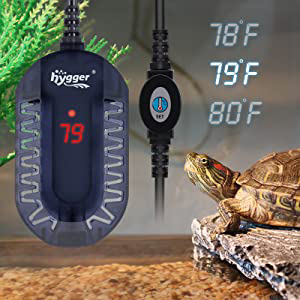 Easy to Set Temperature• Build in temperature controller makes it easy to adjust the temperature setting without getting your hands wet.
• Blinking numbers when you are adjusting the temperature.
• Static number display indicates current tank temps.
• Red light under the static number display when set point has been reached.
• Accurate temperature control from 63°F to 94°F (17°C ~ 34°C)
How to set temperature:
1. Place heater inside the aquarium and keeps it fully submerged.
2. Plug in power and you can see the red light indicator on and LED digital number display current water temperature.
3. Press button to your desired temperature which will blinks 3 seconds and then it return to current water temperature.
4. The heater begins to heat.
Notice:
1. Always keep heater rod fully submersible
2. Before take out the heater, please disconnect power and wait for 10 MINUTES to cooling down.