Description

Hygger Titanium Aquarium Heater with Controller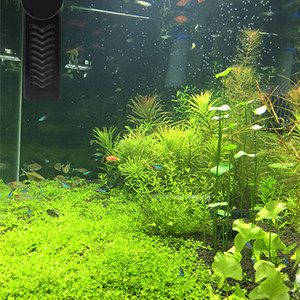 External LED Display ControllerAvailable in: 500w/800w Made of premium titanium material, covered with protective guard to prevent from scalding and punching, our submersible heater helps create the perfect water condition for your fish to thrive and tanks up to 180 gallons. The exterior temperature button control frees you from getting hands wet and LED digital display is easy to red. Two suction cups for easy installation.Features:IP68 100% Waterproof, Fully Submersible
Premium titanium material, shatterproof construction
Accurate temperature control from 70°F to 94°F
Thermo Control – This mechanism enables ""running-dry""protection.
Easy to read LED digital display shows water temperature.
Ideal for used in freshwater and turtle aquariums. Do not suggest to used at saltwaterSpecification:
Model: HG-921
Voltage: 110V-120V, 60HZ
Power cord length: 4.9 ft
500 Watt, for 60-120 gallon tank
800 Watt, for 120-180 gallon tank
ATTENTION
Do not bury under gravel
Always keep heater rod fully submerged
Always unplug the heater for 15mins before water change or cleaning fish tank. Otherwise, it would melt the case.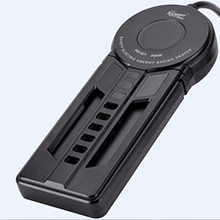 Titanium TubeShatterproof titanium heater tube, covered with plastic guard, protects your pets get in touch with heating element directly.
Plastic cover can be removed for regular maintenance monthly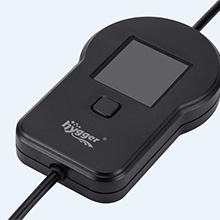 Easy to SetOne button to set temperature, just press to the desired temp and leave it
At a glance clear LCD digital temp display let you monitor the temp of fish tank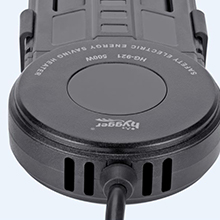 Accurate Temp ControlBuild in one temp probe, it detects the change of water temperature, heating up when temperature drop and maintain proper temperature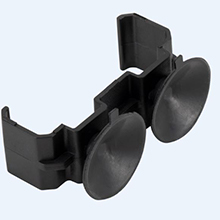 Suction Cup HolderUnlike traditional suction cup, this holder keeps the heater rod stay in place firmly
How to set temperature?
Place heater inside the aquarium and keeps it fully submerged.
Plug in power and you can LED digital number display current water temperature.
Long press KEY button until will blinks 2 seconds, then presss + or – button to desired temperature. Then display return to current water temperature.
The heater begins to heat.
Notice:
1. Always keep heater rod fully submersible
2. Before take out the heater, please disconnect power and wait for 30 MINUTES to cooling down.