Description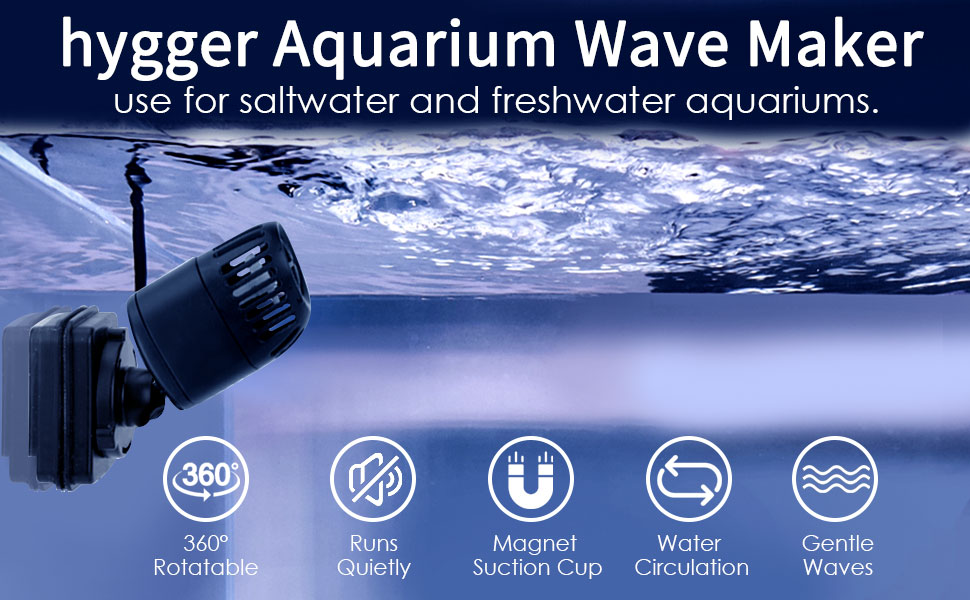 Easy to Disassemble and Clean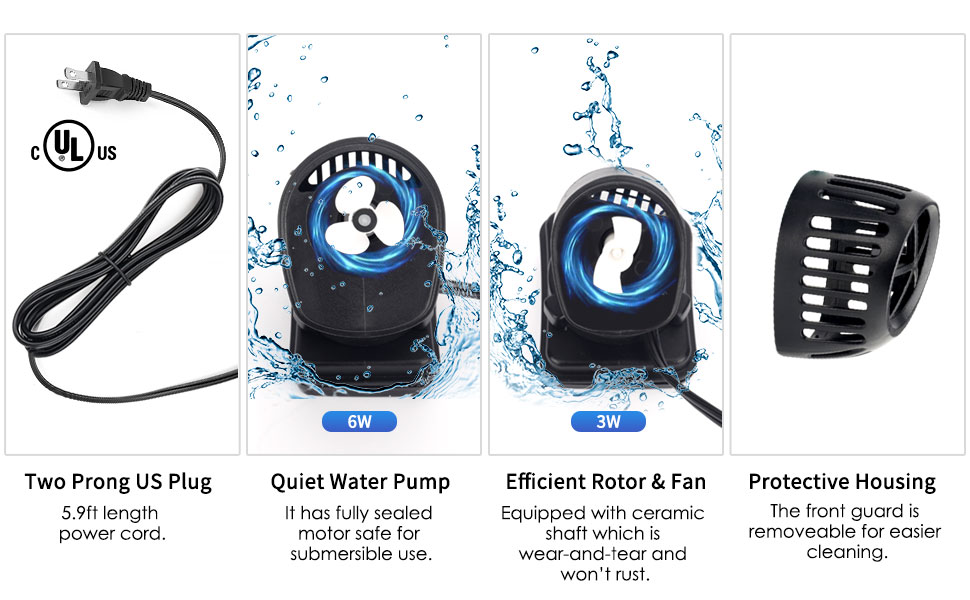 Magnet Attachment Mount, Stable and Flexible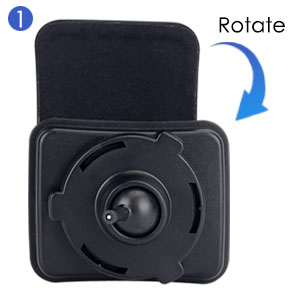 Step 1 Rotating a side magnet attachment. Then install the powerhead into the ball joint.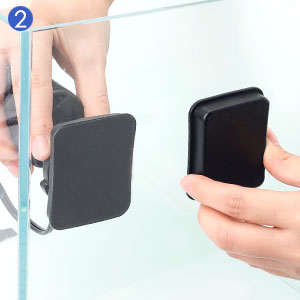 Step 2 Put the powerhead into the tank and closely tank wall.
The magnet is decent enough to stay securely on 4~10mm thick tank.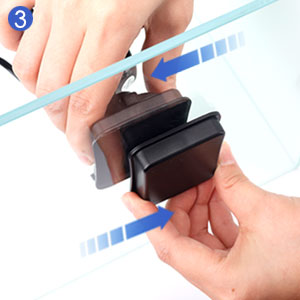 Step 3 Slide the magnetic holder slowly to fit together.
Do not directly overlap the inside and outside to prevent the glass from breaking.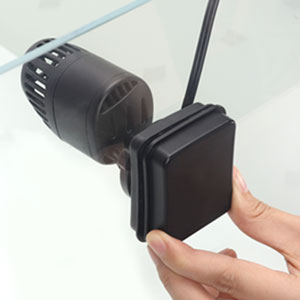 Easy to move this unit around during operation without putting your hand into the aquarium water.
Attention: be careful your fingers when installing.
Place Wave Pump in Different Locations to Meet Different Needs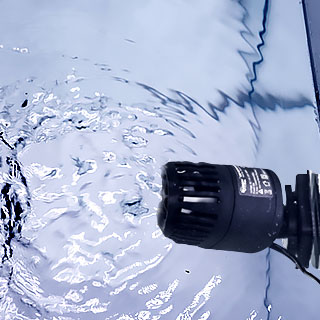 Agitate WaterPlace the wave pump near the water surface to create a surge current in which adding oxygen to the water makes your fish thrive.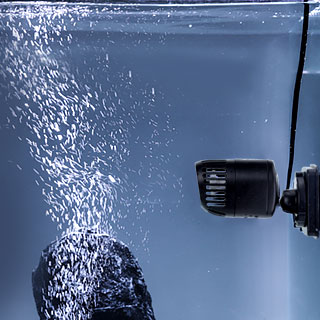 CirculationIt not only provides a natural current for corals and gives fish additional exercise but also circulates water for evenly heating.
Efficient FiltrationAdjust the powerhead down, and its water flow blows up debris pile up in the gravel and eventually be sucked into the filter.
360° Free Rotation makes wave direction easy to adjust