Description

APPLICATIONS
Two Functions: Running Fountains & Water Transfer Applications
Running Fountains
5.4 high lift 400 gph water pump is perfect for running patio fountains, waterfalls, ponds, hydroponics and other water features.
Water Transfer Applications
Powerful suction ability makes this water pump perfect for aquariums/turtle tanks water change, duck pool, kids pool water transfer and other water transfer applications.
Fast Water Change for Large Aquariums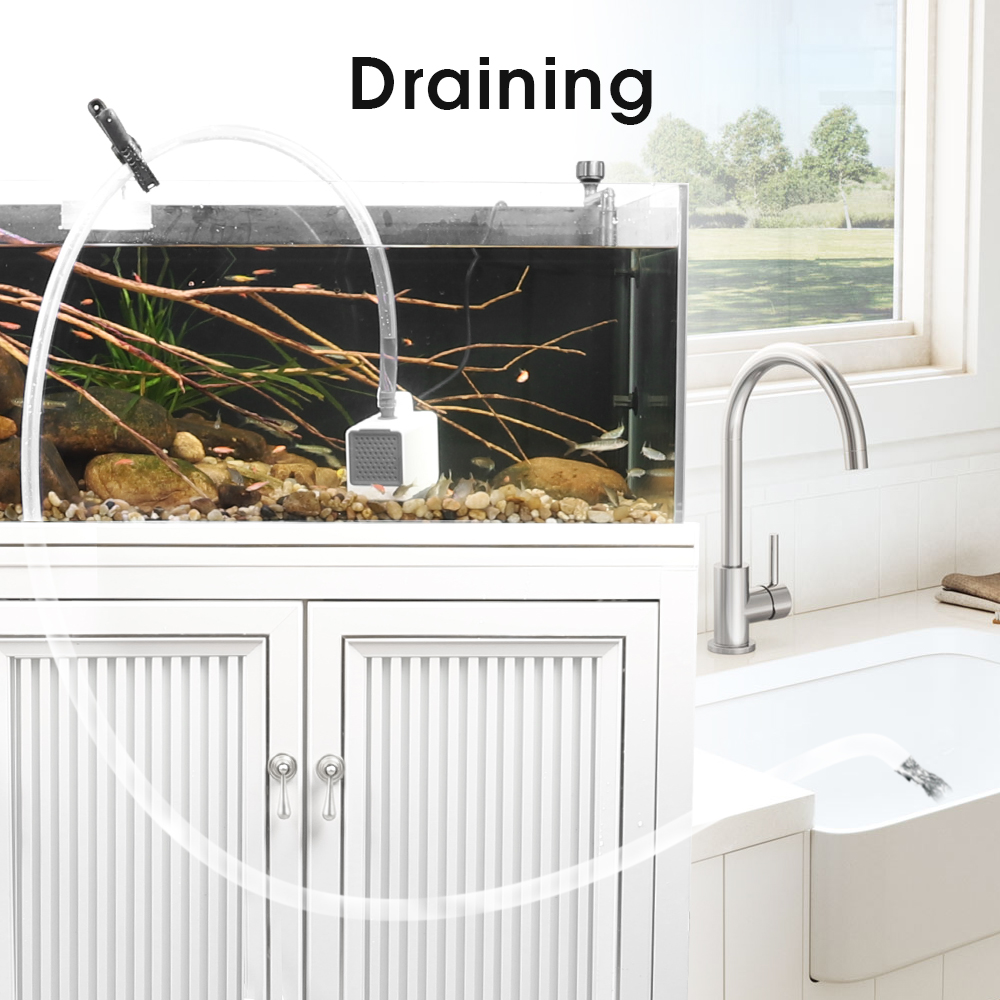 DrainingWater transfer pump provides a quick solution in aquarium water change. Just connect nozzle with tubing to bucket or sink, you can easily drain out of water within 10 minutes.
PS: HOSE IS NOT INCLUDED!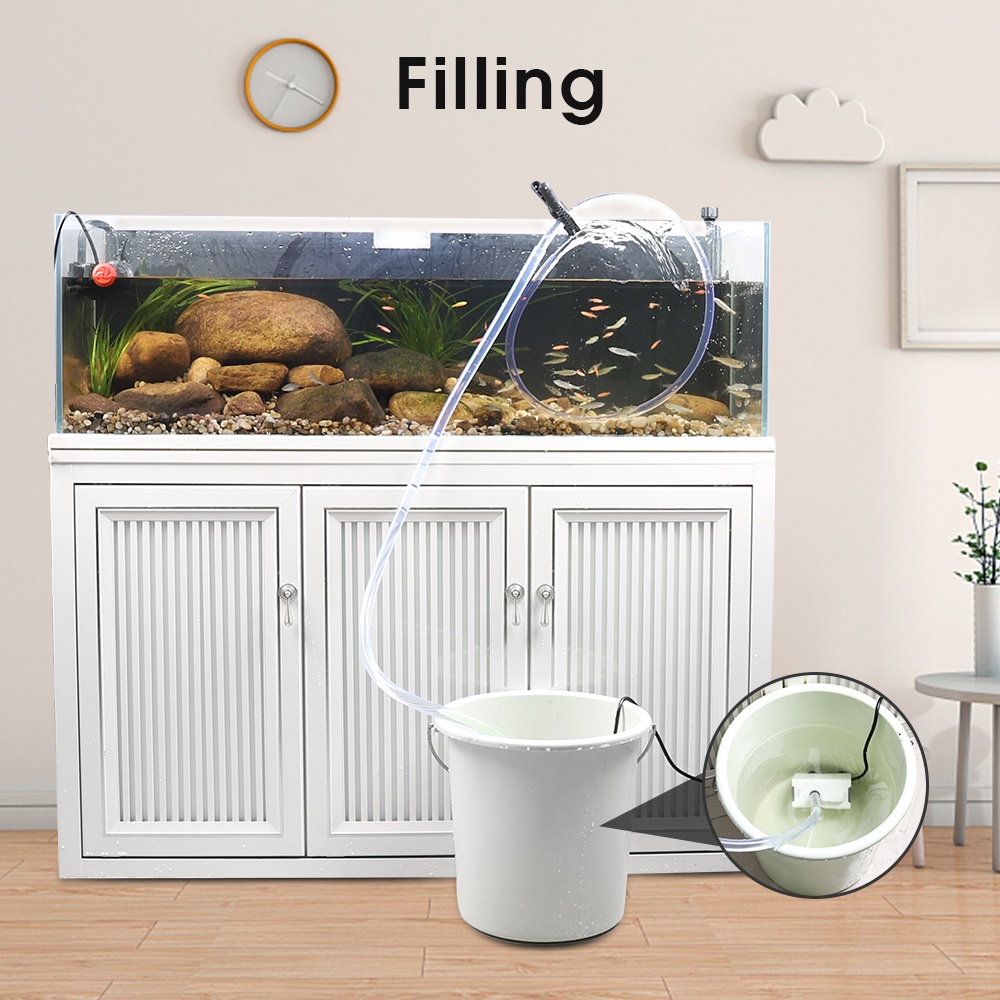 FillingTo fill up with aquarium, just put water pump into a bucket filled with water. Connect nozzle with tubing with a clip to keep tubing in place.
Attenton: If the height from bucket to aquarium excess max lift, it won't function.
To solve this situation, put a chair under the bucket to cut down the height.
High Lift CapacityThe 400-gph water pump has a maximum head height of 5.4 feet, perfect for supplying water to run large fountains, water features, waterfalls, hydroponics and ponds.
PS: 400 gph water pump is unable to direct flow.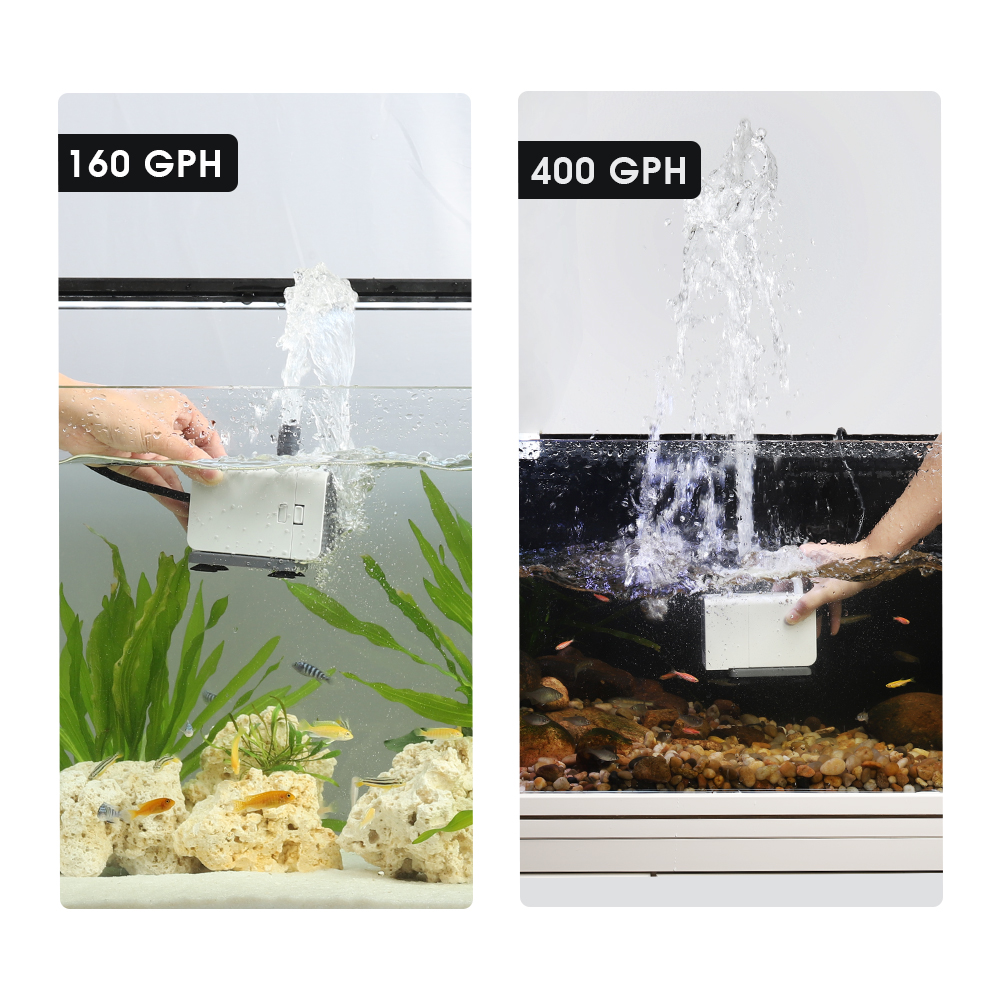 High Lift160 gph (605 L/H) water pump, max lift 3.3 ft (1 m). Power: 12 W, Dims: 9.6 x 5 x 6.6 cm, 3.8″ x 2″ x 2.6″ Cord lenght: 1.8 m or 6.6 ft
400 gph water pump, max lift 5.4 ft (1.6 m).

Dims: 12 x 6.6 x 7.6 cm, 4.8″ x 2.6″ x 3″ Cord lenght: 1.8 m or 6.6 ft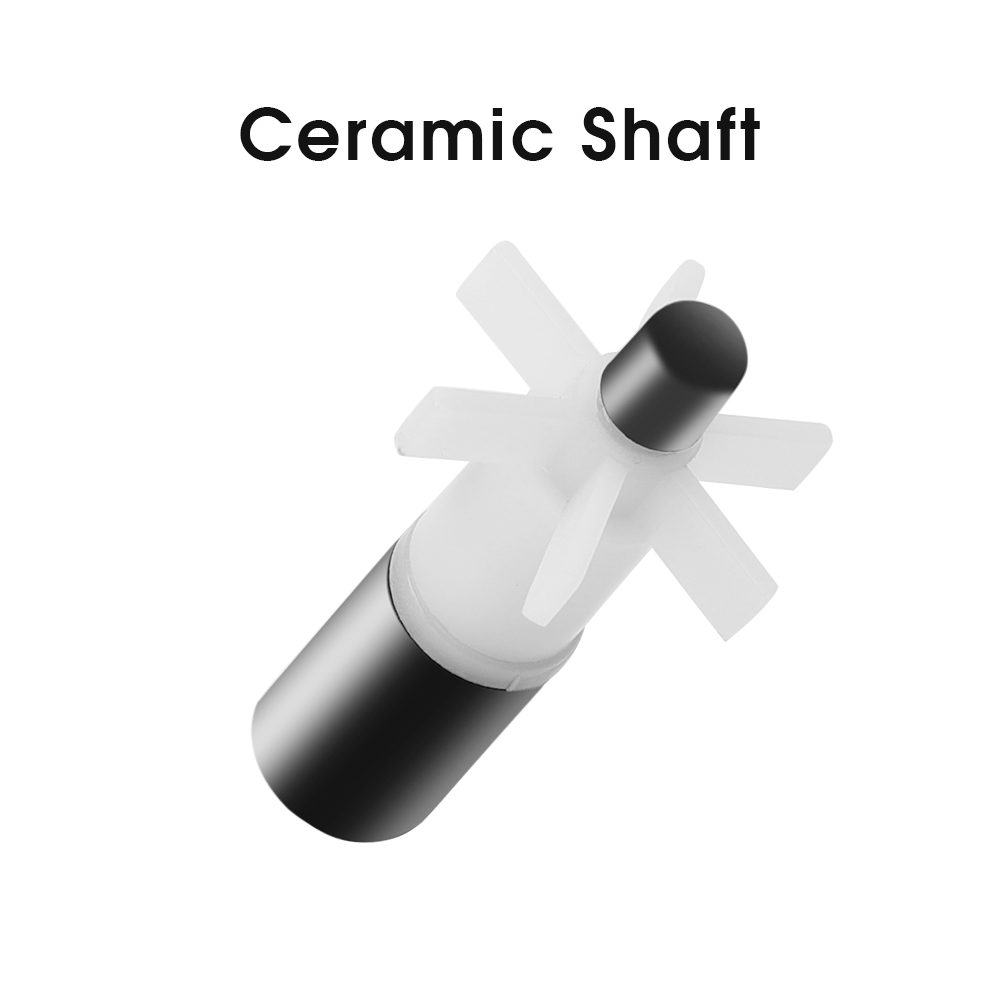 Ceramic Shaft Impellerhygger Submersible Water Pumps are fully submersible, oil-free and have a ceramic shaft impeller that allows for use in fresh or saltwater applications.
Low Water LevelThis low water level water pump can reduces water down to 1 1/2 inches height during the process of aquarium water change and other water tranfer applications.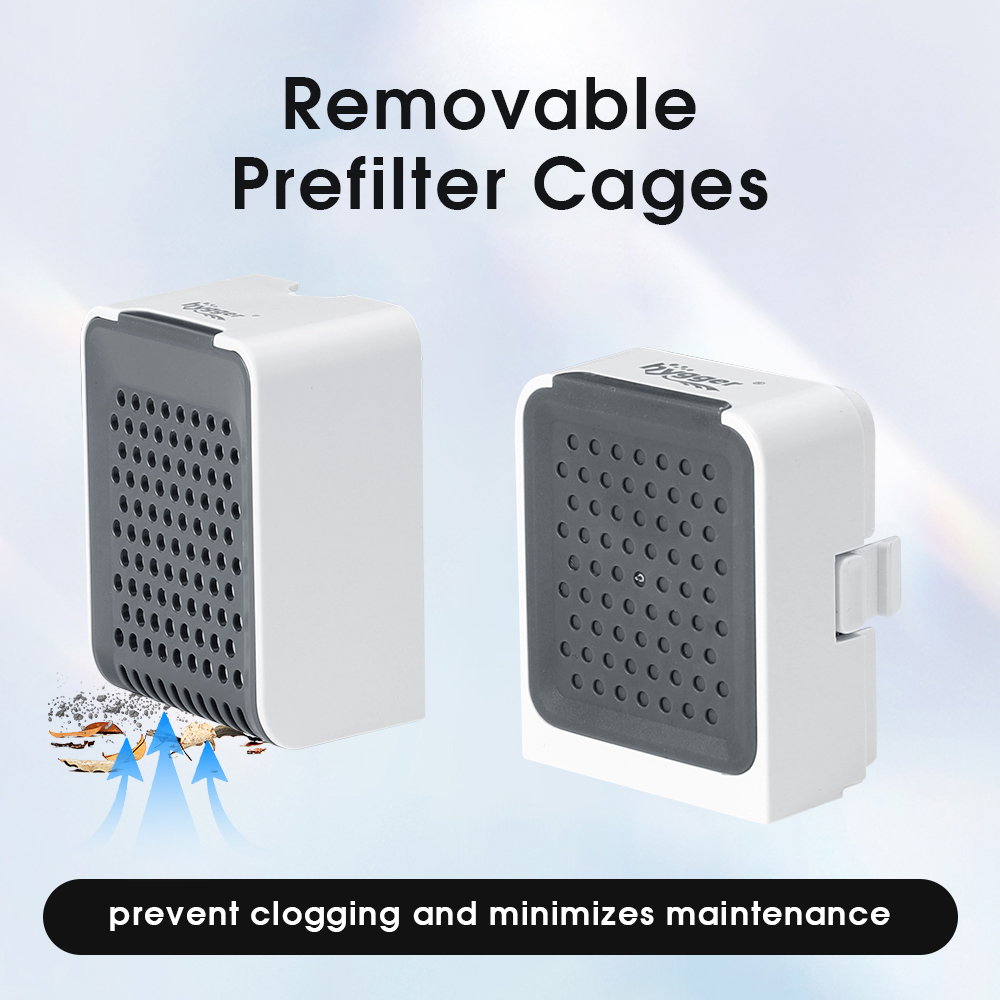 Removable PrefiltersComes with 2 kinds of strainers, one is bottom intake strainer, another one is side suction strainer. Both strainers designed to prevent clogging and extend pump's service life, and minimizes maintenance.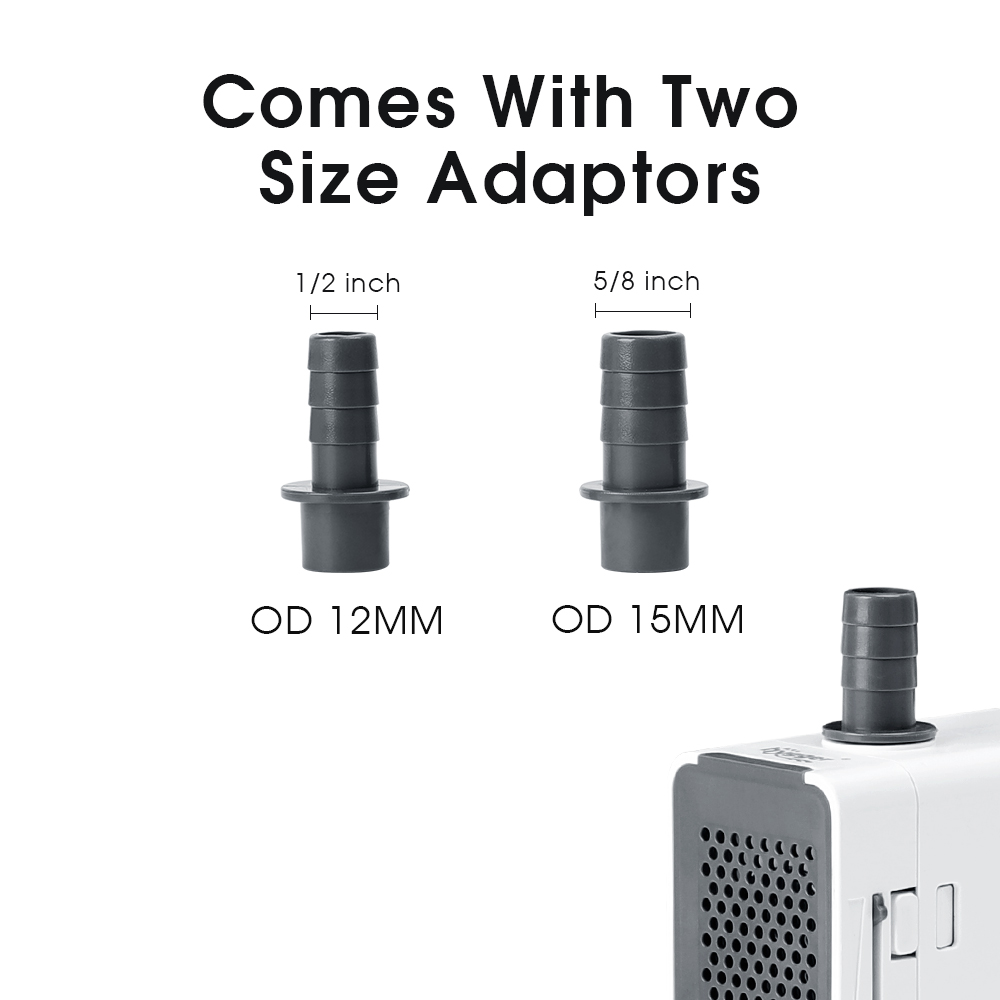 1/2" & 5/8" Barb FittingsComes with two sizes adaptors, one is 1/2 Inch OD barb fitting another one is 5/8 inch OD barb fitting for use with 1/2 inch ID tubing and 5/8 inch ID tubing.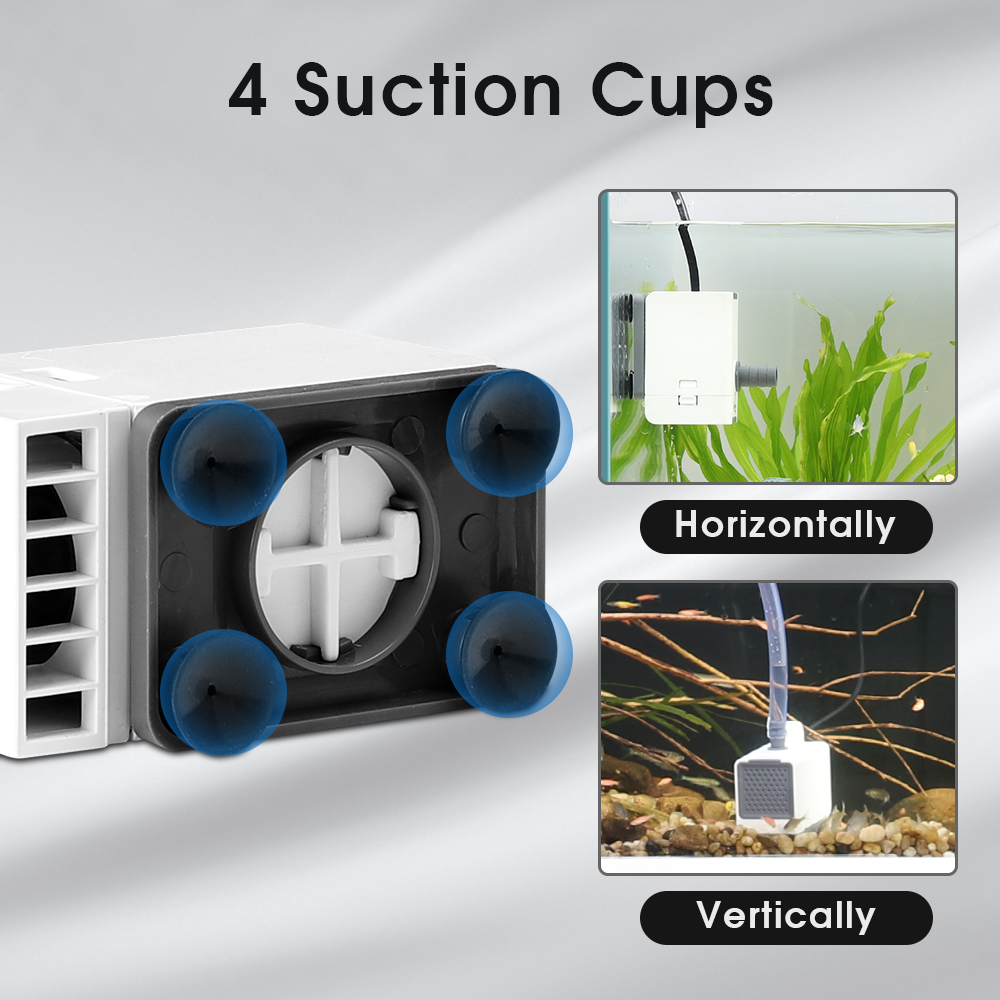 Stay In Place4 strong suction foot hold water pump tightly stay in place no matter in vertically or horizontally mounted on the wall. Besides, it reduces vibration.