Description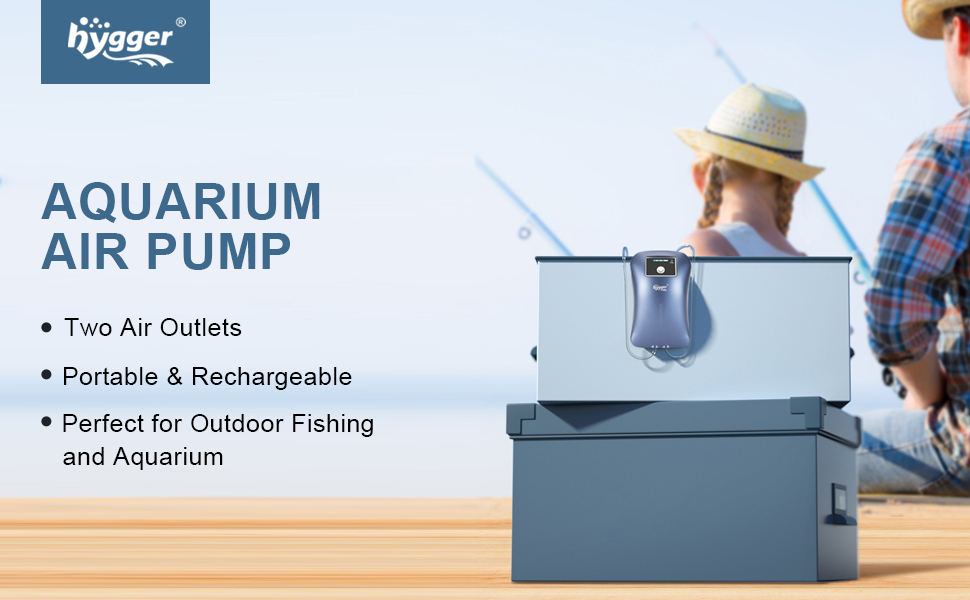 hygger portable rechargeable aquarium air pump is perfect for aquarium tank, outdoor fishing, fish transportation, power outage Etc.
1. When you go fishing, moving, traveling, bait cooling, transporting bait or minnows.
2. When your home is out of power.
Just in case, It is necessary to prepare an emergency backup fish aerator……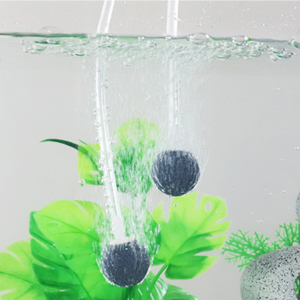 hygger fish tank air pump is designed for fish lovers to offer more oxygen to their pets while indoor, on the way or outdoor.1. Excellent Performance: This portable USB aerator has a built in battery, which is compact and energy-saving. Just like a cell phone, you can fullly charge it and then use it.
2. Continuous Mode: Stabilize a large number of bubbles. Runs up to 24 hours after full recharge.
3. Intermittent Mode: Extend the working time without charging. Runs up to 41 hours after full recharge.
4. Two Air Pipes: Two air outlets are connected with two silica gel pipes to provide double air flow for various aquariums.
5. Ideal Choice for Power Failure: USB universal interface can directly charge the built-in battery by power bank, car charger, laptop or wall charger.Parameter
Power: 2.5 W
Air flow: 2.5 L/Min
Sound: ≤35 dB
Pressure: 0.02 MPa
Battery capacity: 2600 mAh
Work best water depth: below 1.9FT
What You Get
1 x air pump
2 x air stone
2 x air tube (39 in)
2 x check valve
1 x USB cable (39.6 in)
1 x adapter
1 x user manual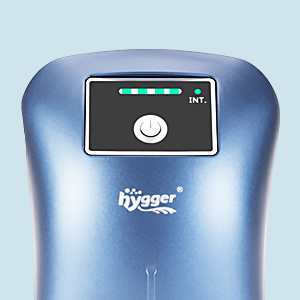 Power DisplayThere are four levels of battery display. Full indicator light indicates a full charge and the battery is decreased by 75%, 50%, and 25%.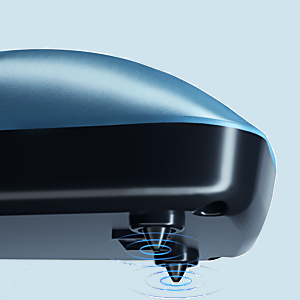 Arrow-shaped ColumnThere are four arrow-shaped glue columns at the bottom, which can be used to reduce noise. The minimum noise is 35dB.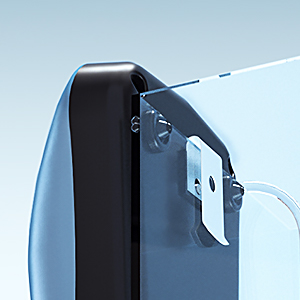 Metal ClipThere is a metal hanging buckle on the back which can be easily clip on the wall of the fish tank or bucket.
How to Use
1. Press once: start working, continuous mode (steady green light).
2. Press twice: intermittent mode (flashing green light), 10 sec interval.
3. Press 3 times: turn off the air pump.
Please Note
1. Please install the air pump with check valves or place the air pump 10in higher than the surface of tank water in order to avoid water backflow and potential damage to the pump.
2. Please place the air pump horizontally on a flat surface. Putting a towel or rubber mat under the pump can reduce the sound even more.
3. Keep the air pump away from water as the air pump is not waterproof.