Description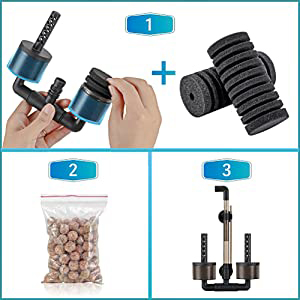 Package Included:
• 1* Double sponge filter for aquarium
• 4* Filter sponge
• 1* Ceramic filter media
• 2* Suction cup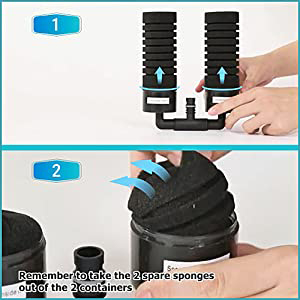 Effective biochemical filtration: Made from good materials, it is equipped with 4 filter sponges to filter impurities in water more effectively.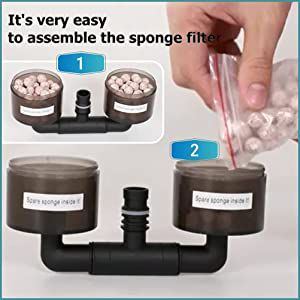 Replaceable filter media: Two kinds of filter materials: filter cotton (including 2 spares) + filter box (including filter ceramic ball). Biochemical cotton can be cleaned or replaced; the filter cartridge media can be replaced with other media such as carbon.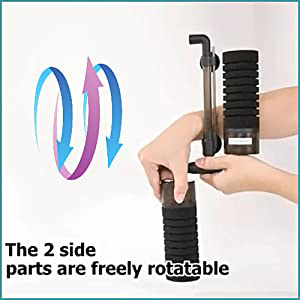 All parts of the sponge filter can be removed for cleaning. The bottom of the filter is rotated 360 degrees to change the direction of the sponge.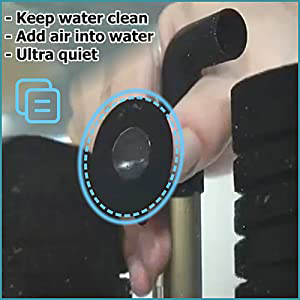 Comes with 2 suction cups that can be installed anywhere.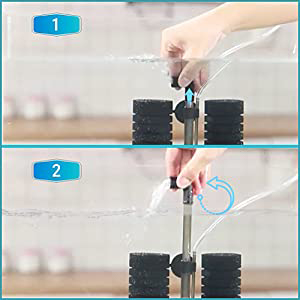 Improve dissolved oxygen: The combined use of air pumps can increase the oxygen level in the water, achieve oxygenation and dual biological filtration, and keep the water clean. The air and water outlets are adjustable so you can change direction and height.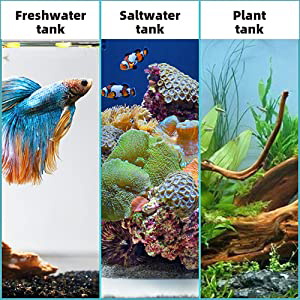 Cultivation: The ribbed sponge has a large surface area, which facilitates colonization and accelerated circulation. Energy saving without noise: With the air pump as the driving force, there is no power device itself, and there is no noise during operation.
Note:
1. When using for the first time, squeeze the sponge filter into the water tank for 5 minutes, easy to filter.
2. Use the water in the aquarium when washing the sponge. Do not rinse the sponge with a tap or hot water until you see no more dirty water in the sponge.
3. It is recommended to replace the sponge and bioceramic ball every 6-8 months.
4. This product needs to be equipped with an air pump separately.