Description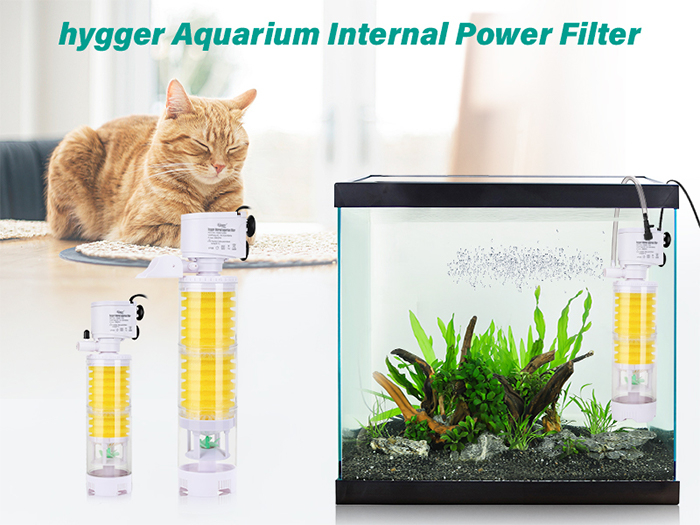 with Fish Impurity Collection Processinghygger Submersible Power Aquarium Filter
TRADITIONAL FILTER LAYER + NEW UPGRADED FILTER BOX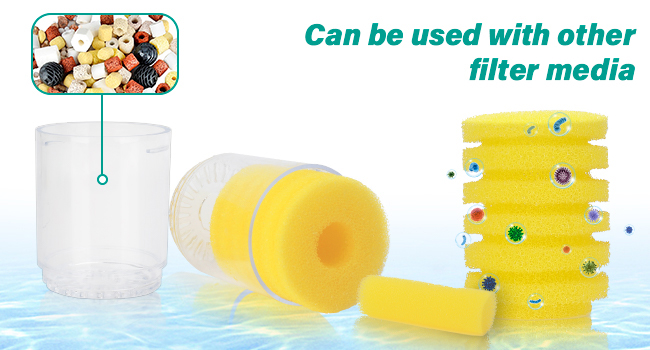 Filter SpongeThe
filter sponge has a large area and is a selected medium small pore sponge, which is not easy to block and has strong filtration effect; the filter component box is removable and easy to clean, and can also be replaced and used with other filter media.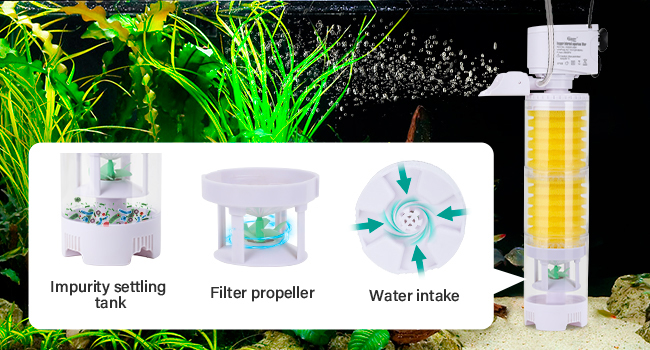 Fish Inpurity CollectorThe bottom of the filter is a fish impurity collector box, which can effectively absorb fish impurities and small particles at the bottom of the fish tank, the parts sink to the bottom, and other impurities enter the next filter through the propeller runner (the water flow to
drive).
EASY TO USE + MULTIPLE FUNCTIONS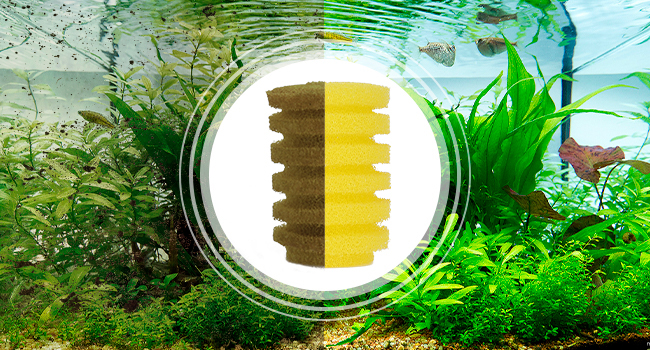 Advantage 1The color of the filter material is obvious and light-colored. The outer shell of the filter is transparent. Easy to monitor and determine when to clean or replace filters media .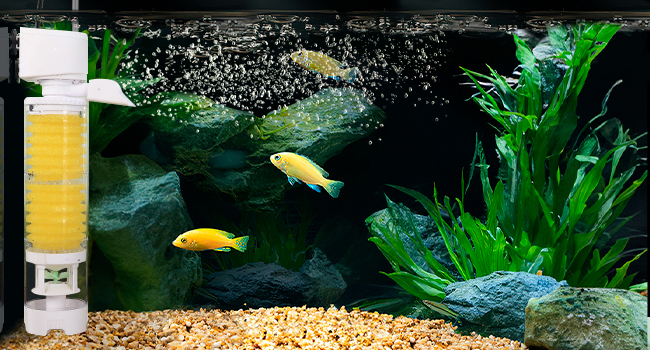 Advantage 2The water flow of outlet can be adjusted, the greater the flow, the more obvious the oxygenation effect will be, and the bubble effect can be clearly seen. It has multiple functions in one and is suitable for small and medium-sized tanks, one of our filters is enough, economical and simple.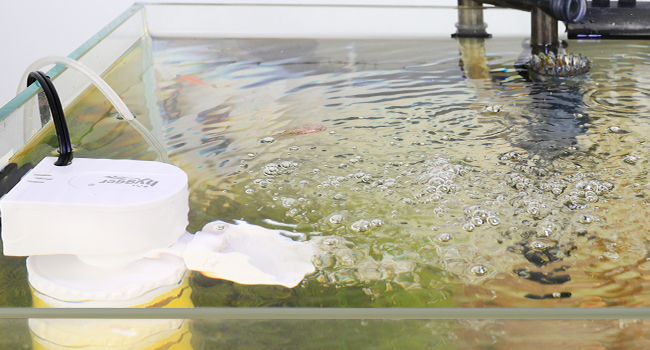 Advantage 3The 10W does not include a duckbill head, but the 25W has a duckbill head, which can adjust the water outlet direction at will and be used as a wave pump to produce water circulation and water pattern effects.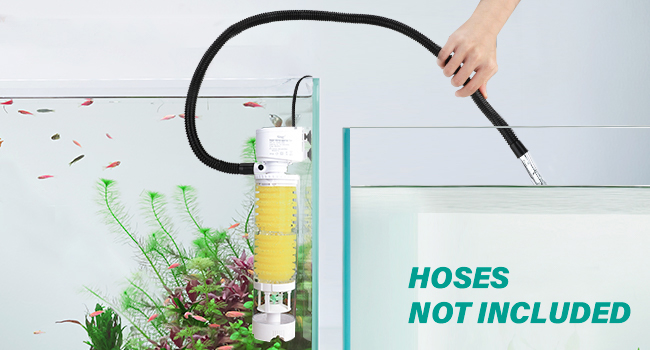 Advantage 4All parts of the overall filter can be disassembled, and the motor part can be disassembled separately and used as a water pump for water change. (This filter does not include any water pipes/hoses).
PRECAUTIONS FOR USE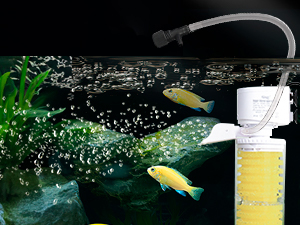 The hose that adjusts the water flow
and air volume should be placed outside the water when in use.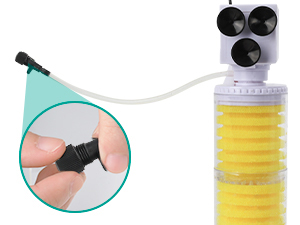 When the air adjuster is loosened ,the
bubble willincrease,on the contrary,the bubble will decrease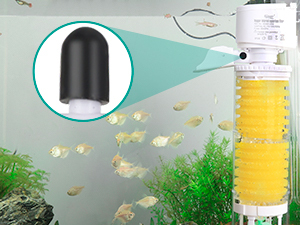 Install this little black cap when you don't want to make any water flow adjustments and place the filter deep into the fish tank.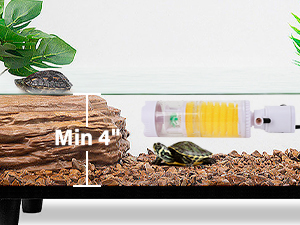 lt can also be used in the turtle tank when placed horizontally.
But also to be used 100%submerged.
NOTE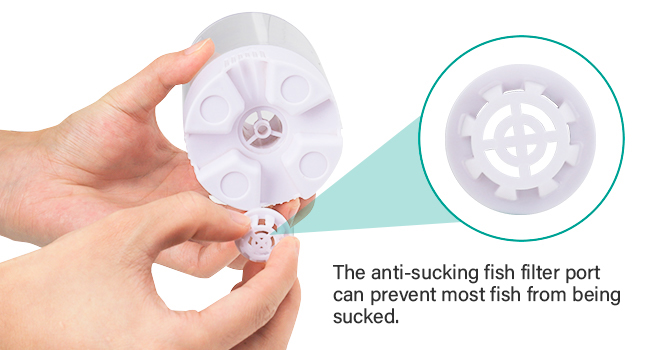 During use, in order to prevent small fish or other large impurities from blocking the water inlet, please install an anti-blocking button.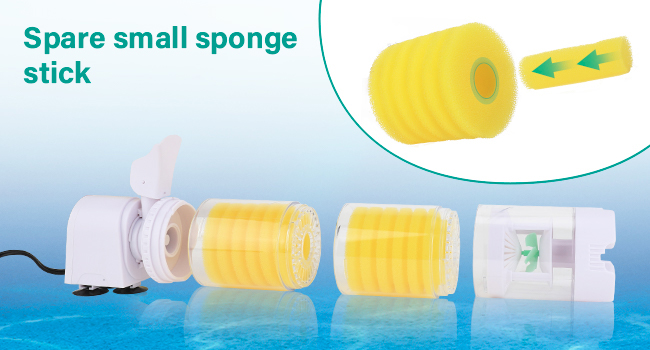 The middle part of the filter sponge is separate and can be installed and used together if you want to increase the filtering effect. However, if the water flow is adjusted to a small value, please disassemble this part because it may affect the bottom propeller runner effect.