Description

Bring a touch of nature to your aquarium with Hygger Resin Trunk Ornament. This trunk has pretty outlook, textured detail, and unique mottled color to add interest and appeal to any fish tank. It's an exotic, cute accessory that looks great on its own or with other plants, and complements any naturalistic look.
Features:
Provides hiding spots for small aquatic animals (such as molly fry, guppies, tetras, gouramis, ghost shrimp and etc) to swim through, play and hide
Polyresin trunk features smooth opening, unique design and mottled color
Perfect accessory for aquariums to complement any naturalistic look
Material: polyresin
Dimension: 6.3" X 2.5" X 2.3"
Weight: 5.2 oz
Fish tank size: for small size tank, 1-20 gallon tank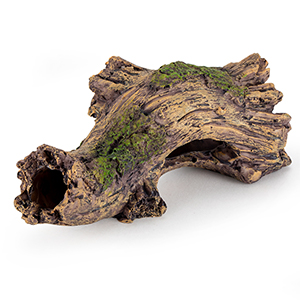 BACK
Only measures 3 cm wide, the back hole allows very small fish to swim through. A little shelter for fish to seek for a little privacy.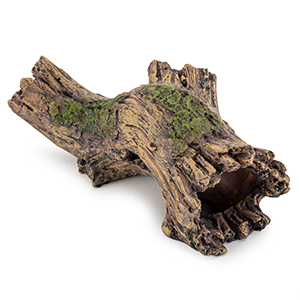 FRONT
Fish can swim in and out at front hole, measures 4 cm wide. Smooth openings won't your fish.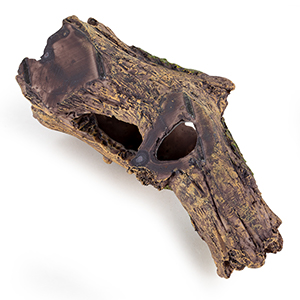 BOTTOM
Flat bottom design allows it sit steadily at substrate or gravel.
A great addition to small fish tank.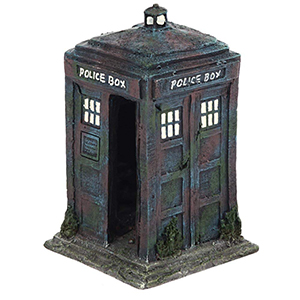 Retro Police Booth
Made of resin
One door and two holes to swim in and out
For small fish only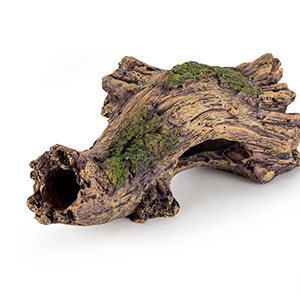 Small Fish Log
Made of resin
Cute and wood-like
For small fish to swim in and through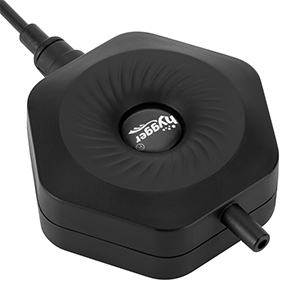 Aquarium Air Pump
1.5 watt single outlet
Max flow rate 420 ml/min
for 0.5-15 gallon
Super quiet
comes with air bubbler, air tubing