Description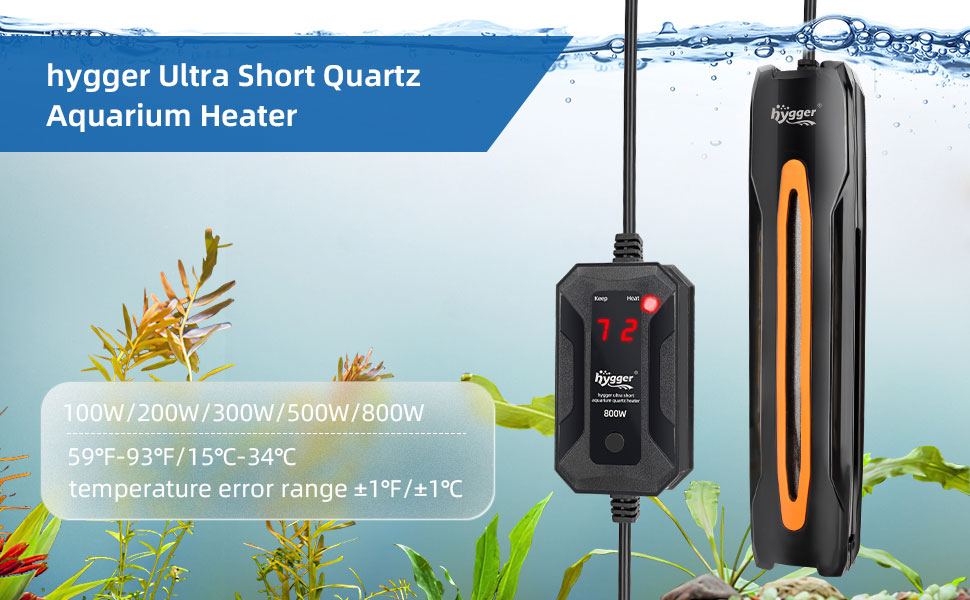 Rapid heat accumulation: The heating rodis made of explosion-proof quartz glass material and a high-temperature resistant nickel-chromium heating wire with silicon carbide heat conduction–this makes the water heating faster and safer, more durable and longer-lasting heating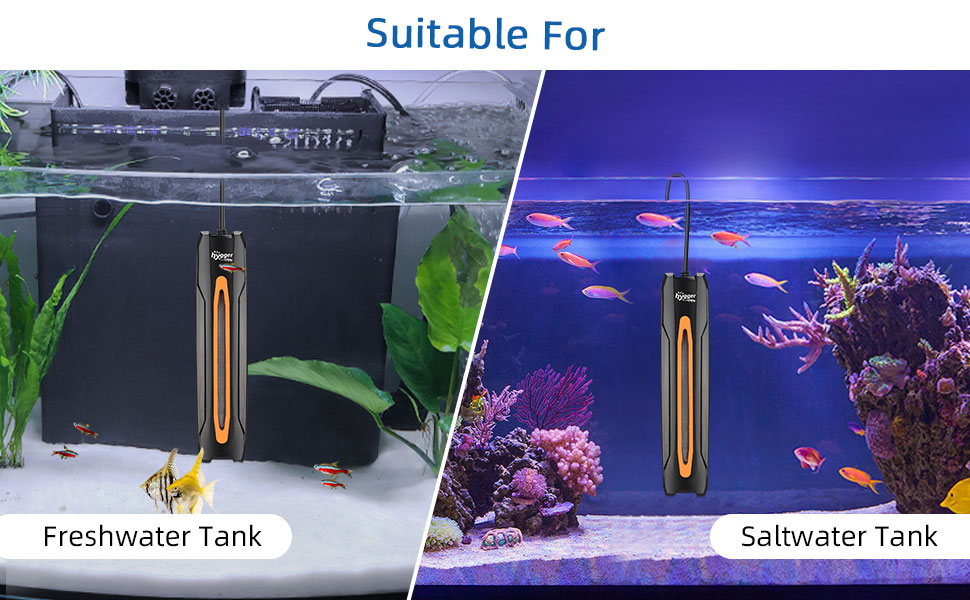 LED digital temperature display: Flashing LED digital display means you can press the button to adjust preset temperatures and more functions for flagging Low/High temperature and out-of-water warning signs.
The external controller makes operation easy and safe to use.Every touch changes the set temperature by 1F(1℃) .Press for 5 seconds to switch between Celsius and Fahrenheit.

01 safety maskThe high-temperature protective cover made of high-quality ABS material can prevent pet fish from directly touching the heating element during swimming.02 Strong suction cup
Dual suction cup holders plus a spare suction cup hold the heating rod securely in place. Install the heating rods underwater as needed.
03 Please rotate 90 degrees to install the suction cup.
04 Safety plug