hygger Small Submersible Aquarium Heater with Thermostat for Saltwater & Freshwater
• LED Digital Temperature Display
• External Knob Controller
• Out of Water Protection
• Explosion-Proof Quartz Heating Tube
• Safety Control Protects Against Running Dry
• Fit for freshwater and marine
Description
Hygger small quartz submersible aquarium heater with thermostat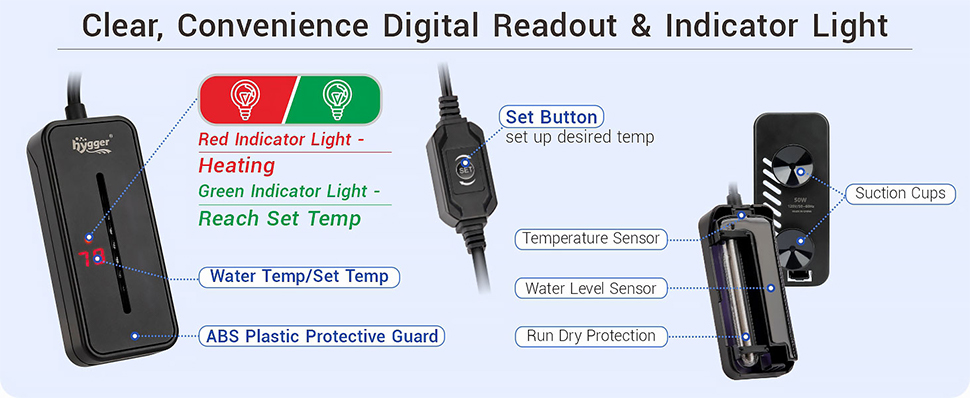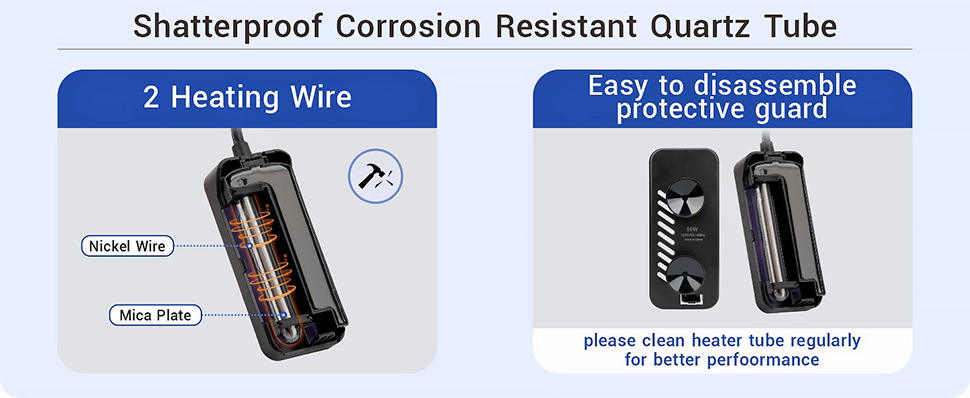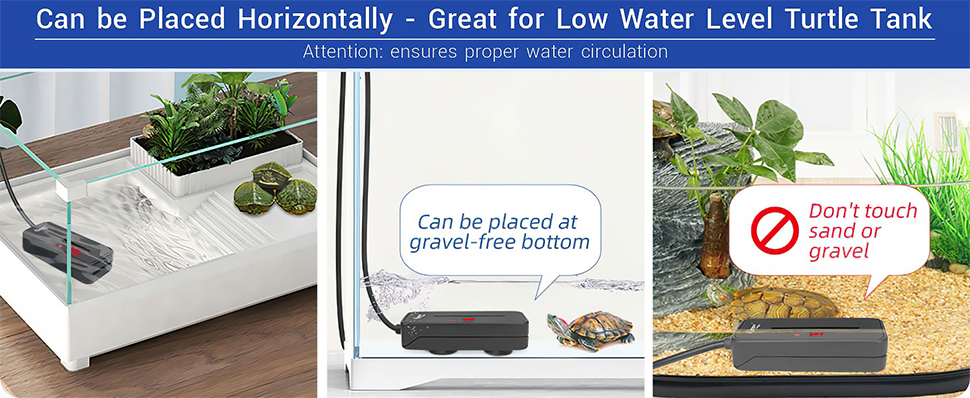 Specifications
Specifications
Power
15W
25W
5W
100W
Control Range
59°F – 93°F (15℃ – 34℃)
Temp Accuracy
±1℉(±1℃)
Heater Size
4.3×1.8×0.9 inch (10.9×4.6×2.3cm)
Voltage
110-120V/60Hz; 220-240V/50Hz
FAQ
Can I get a sample?
Yes, you can pay a little samples charges.
How to install the product?
We will give you an installation guide, and then you can install it by yourself easily.
How soon can I get a price quote?
For most projects, once we know the style and the size, we can provide you with a price quote within 24 hours.
Do you accept customization orders?
Yes, and MOQ 1000pcs.
What should I do before ordering?
Before ordering, we need to confirm the product details and price, and confirm the material you chose, and then you can start to order.
Do you provide design services?
Yes, we provide design services for the aquarium, including aquarium decoration design, aquarium life support system design and pool lighting design.
Can you accept small orders?
Yes, our Hygger brand product MOQ is 5 pcs. If OEM, MOQ 500-1000pcs.
About Payment Methods & Shipping
We will choose the best Payment Method and logistics according to your order. Please feel free to contact distributor@hyggeraquarium.com.