Description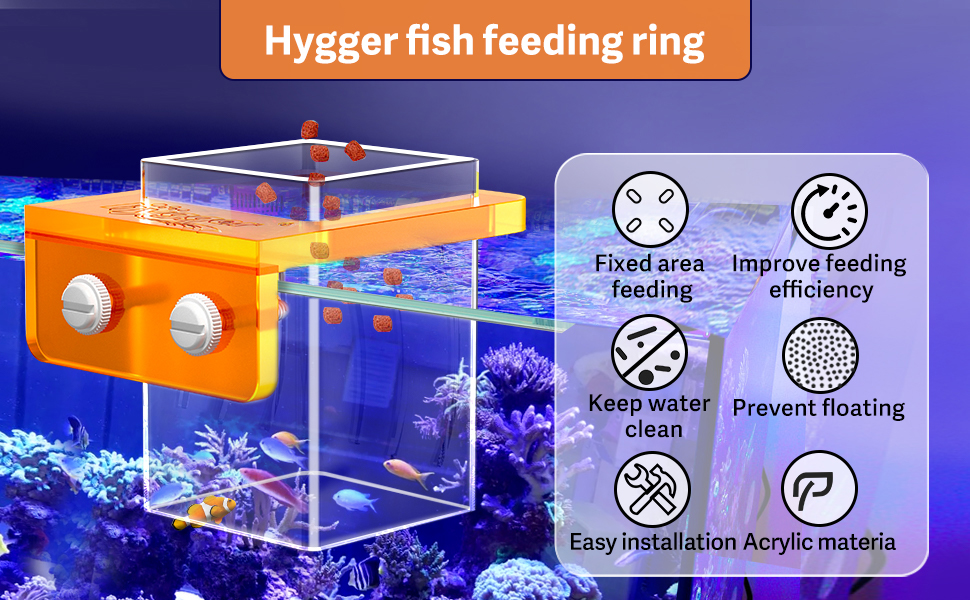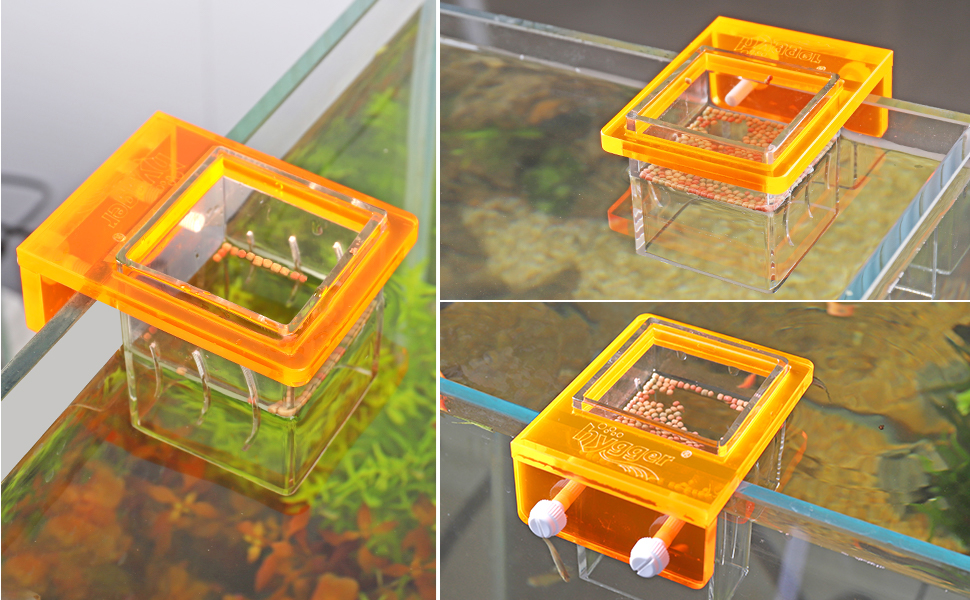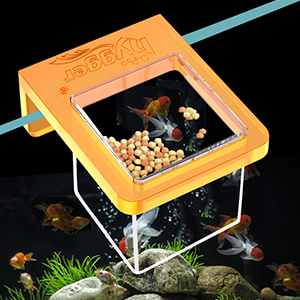 Prevent Fish Food From ScatteringBy placing your pet fish's food directly into the feeder, it can limit debris and particles from floating into the filter. Keep the water clean and reduce excess clutter throughout the tank.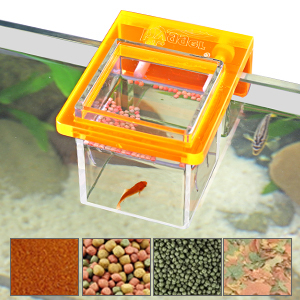 Suitable for Floating Fish FoodSprinkle pellets, flakes, or other floating fish food directly into the feeding box. No longer need to turn off the water pump to feed, the fish will come to the feeder on its own.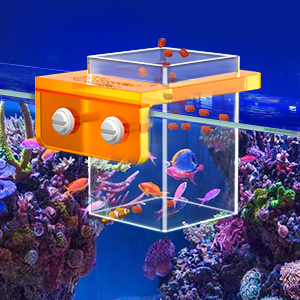 Reduce Fish Food WasteEat at a fixed place to ensure that every small fish can eat food and prevent less friendly fish from grabbing other people's food.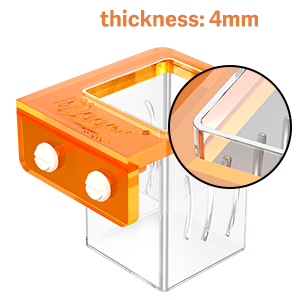 High-quality MaterialsHigh-quality materialsThis fish feeding box product is made of high-quality acrylic material, which is durable and has a long service life. Highly transparent material does not affect the appearance and allows you to better observe the feeding situation.
Easy to InstallThe fish feeding box is easy to install and operate. Simply clip the feeder to the edge of your fish tank, Thickness: 0.8 inches. The clip is stable and not easy to slip, and the height of the feeding box can be freely adjusted according to different water levels.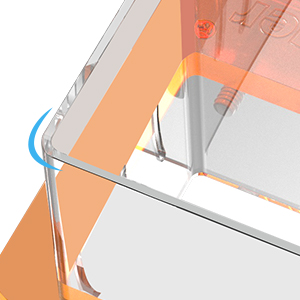 Thoughtful DesignThe edges of the feeder are rounded and will not hurt the fish. No need to install anti-collision strips.