Description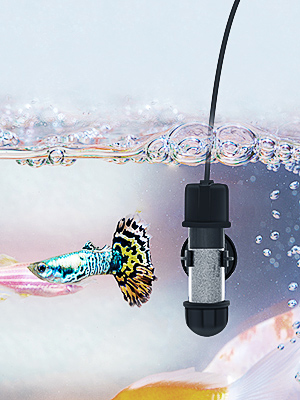 Features:• LED digital temperature display and two types of temperature conversion: The heaters have external controller that for you to set without touch the water.
• Explosion-proof: Quartz heating tube, explosion-proof and insulation.
• Shut-off automatically: It will stop heating after reaching the set temperature.
• Overheating Protection: When the temp reach or pass 95℉(35℃), the LED display shows "HH", and the heater will shut off automatically
• Running Dry Protection: Shut off automatically when the heater is exposed to air, and the LED display shows "E1".
• Memory Function: The memory function can maintain the setting when the power is back on.
• Small size is ideal for small aquarium tanks.
Suitable for freshwater and saltwater.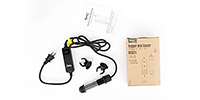 Specification:
Power & Tank: 10W Heater (Under 5 Gallon Tanks)
25W Heater (Under 10 Gallon Tanks)
50W Heater (Under 16 Gallon Tanks)
100W Heater (Under 26 Gallon Tanks)
Voltage: 110-120V /60HZ
Heater Length:10W: 3.7 inch(9cm)
25W: 3.7 inch(9cm)
50W: 3.7 inch(9cm)
100W: 4.9 inch(12.5cm)
Cable Length: 1ft+ 4.3ft
Includes:
• 1 Aquarium Heater
• 1 Aquarium Heater
• 2 Suction Cup
• 1 User Manual