Description
Low Power Start-Up
Hygger 011 titanium aquarium heater is an energy saving heater for 60-180 gallon freshwater only aquariums. It is constructed of heavy duty and shock resistant titanium, keeping aquarium water in proper temperature. It is red light when the heater is on, no light when the heater is off.• Fully submersible heater
• Titanium heating material
• Japnese Renesas chipset, precisely contol temperature
• Loaded with 3 temp probe sensors to prevent overheating
• Low power start-up conserves energy and saves money on electricity costs
• Auto shut off when heater is not fully submerged, with beeping alarm, errr code
• Clear LCD display shows real time water temp and power
• Low power start-up conserves energy
• Keep the heater on place triple suction cup bracket
• For freshwater only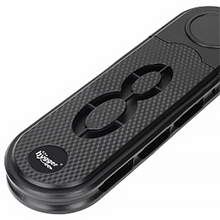 Protective GuardMixed with premium high temperature resistant plastic guard, it prevents fish and other aquatic creatures from contact with heating element.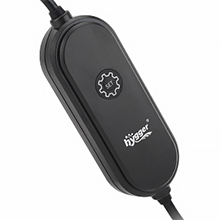 Easy to Set TempBuild in external temp control, easy to set and avoid your hands getting wet. Just Keeps pressing the button, it cycles through 70 to 94 degree.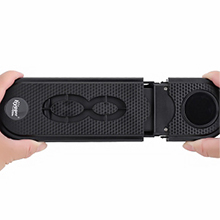 Easy to CleanDetachable plastic guard allows you to clean the heater rod regularly in case water scale clogged up which may affected it's function properly.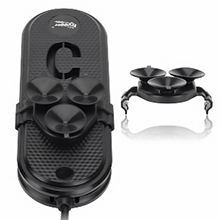 Strong Suction CupStrong triple suction cups holder keeps the heater rod on place firmly. Place the heater rod underwater horizontally or vertically as you wish.
Titanium Tube
Strong, heavy duty titanium construction, this heater is shock resistant and conduct heat speedly.
There is something requires attention:
Make sure the heater rod is fully submerged.
It's important to keep this kind of heater off the gravel though, as gravel doesn't conduct heat well.
Always unplug the heater for 15mins to cooling down before water change or cleaning fish tank. Otherwise, it would melt the case.