Description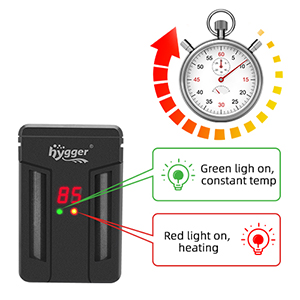 hygger Aquarium Heater can fully convert electric energy into heat energy, saving energy and safety.
The red and green indicators show the working status.
Two-digit digital display, easy to grasp the temperature value.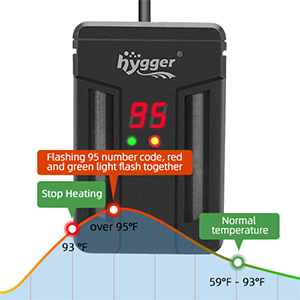 Over-temperature protection system, when the temperature in the tank is over 93 °F will stop heating, to avoid fish from boiling fish due to high temperature.
High temperature warning: the water temp exceeds about 95 °F, flashing 95 number code, red and green light flash together.
Heater temperature ranges from 59℉(15℃) to a max of 93℉(34℃).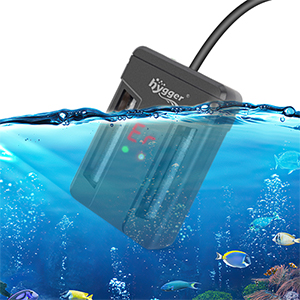 After the water evaporates, the heater is exposed to the water surface, it will automatically cut off the electricity. Displays ER error codes to draw your attention.
Fully submersible: Please note, the heater should be fully submerged in water to work properly.
The upgrade is increased to 2 temperature probes, the detection is more sensitive and safe, prevents the single temperature probe from being damaged and causing no heating or over temperature.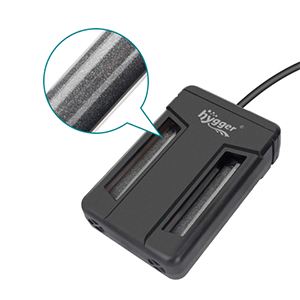 Heating material: nickel-chromium heating wire + explosion-proof quartz glass, fast heating, variable frequency and energy-saving.
The outer casing is made of ABS material, which and can withstand certain gravity, effectively preventing damage caused by fish, not easy to deform.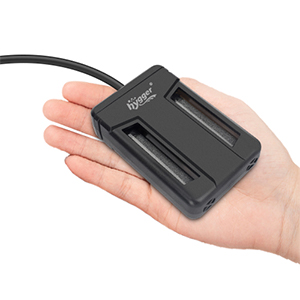 Can be used for freshwater & saltwater tanks.
The mini does not take up too much space and is suitable for small tanks.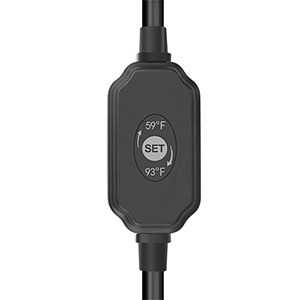 External controller, set without wet hands, simple and easy to operate.
Every press changes the set temperature by 1℉.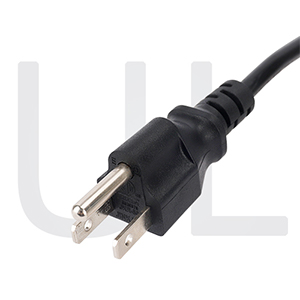 Three-pin plug, prevent electric leakage and electric shock.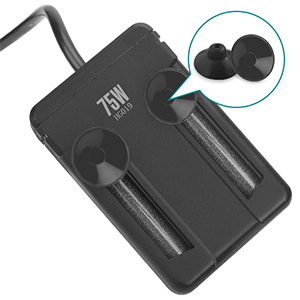 With 2 small suction cups on the back, removable.