Description

Hygger 0.74 gallon glass oblate fish bowl kit is a good decor for your home, dorm, office, add a diferent view for the room space.
It comes with a fan shape plastic tree ornament and a bag of bule glass beads, you can choose to use the decors or not, it supports DIY theme design.
Features of this small fish tank:
1. Special oblate shape, wider front view.
2. Small and compact, will not take up much room space.
3. Thick and high-quality glass made, easy to clean.
4. Perfect for keeping small fish, turtle or shrimps in it, easy to change water.
Warm tips for mini fish bowl maintenance:
1. Suitable for endler guppy, pearl zebrafish or red crystal shrimp, the recommended quantity is limited to 1 to 3.
2. Don't feed too much at once and it is recommended to replace one-third of the water every 5 days.
3. Avoid placing mini fish bowl near vents or vents.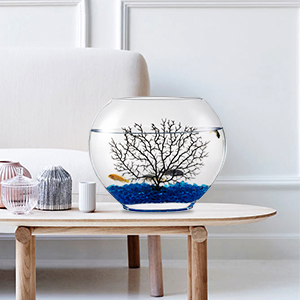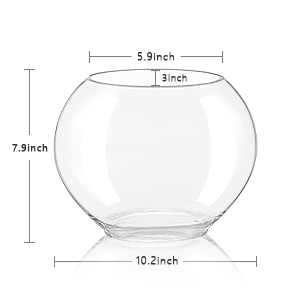 Specification:
Material: glass
Dimensions: 7.9 x 5.9 x 3 inches
Glass thickness: 5mm
Fish bolw capacity: 0.75 gallon
Fish bowl weight: 2.66lbs
Don't know what gift to buy for kids or children or friends?
Look at this mini special glass fish bowl kit, it will be a good gift choice for you.