Description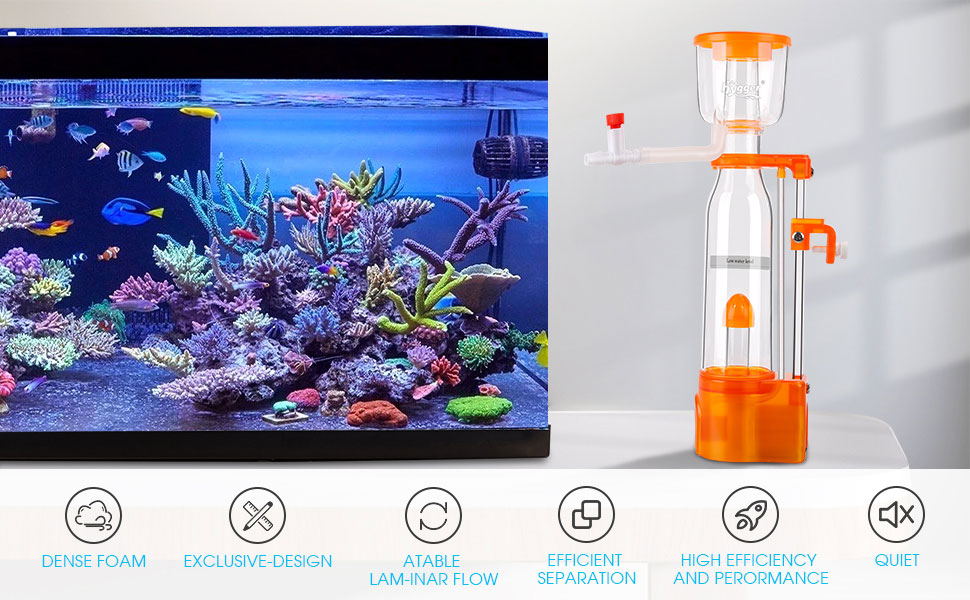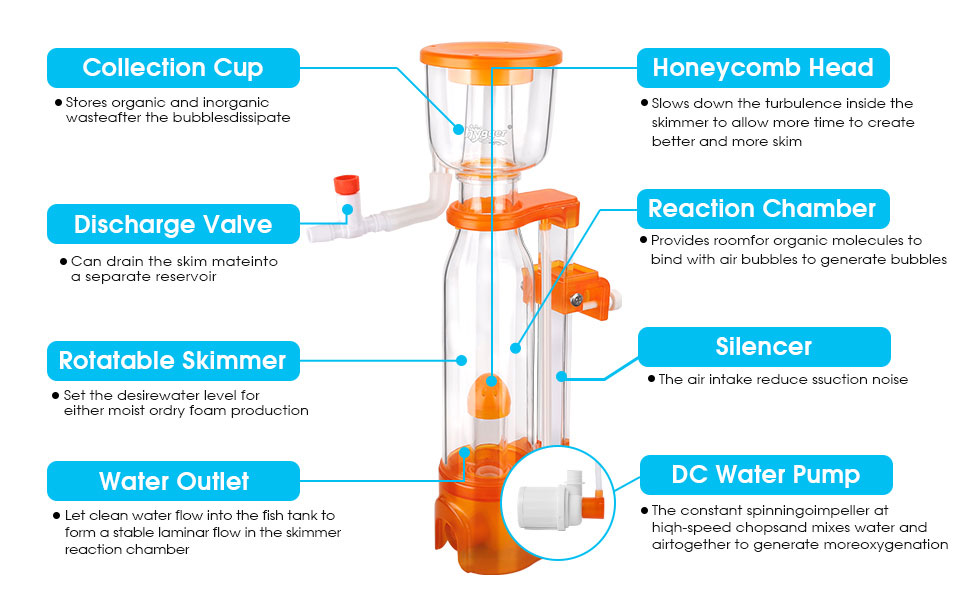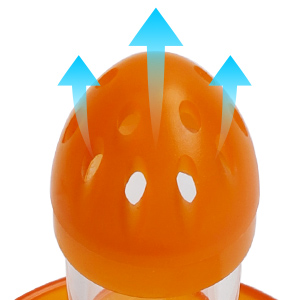 Unique honeycomb shaped diversion plate design creates denser bubbles and prevents backflow
The hygger protein skimmer is equipped with a honeycomb shaped diversion plate in the chamber, which differs from most of the protein skimmers. This special design slows down the turbulence inside the reaction chamber and creates a steady laminar flow, which allows more time to create better and more skim mate. It therefore generates outstanding performance.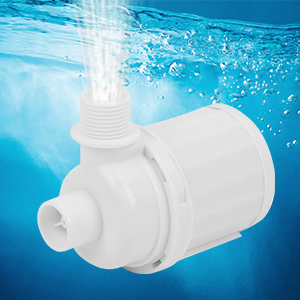 Powerful Silent Efficient PumpAll hygger Protein Skimmers HG-048 come with a 4W ultra-quiet DC water pump. It is high performance and energy saving. A thick insulated ABS shell ensures there is nearly-zero vibration, ultra quiet while operating. While also providing a corrision resistant finish, long-lasting and durable.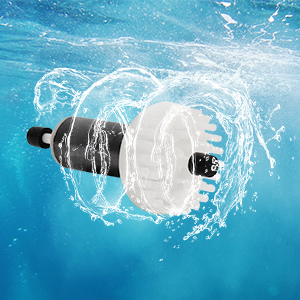 Needle Wheel Impeller DesignPowerful silent DC pump needle wheel technology, which increases air to water contact. It creates lots of fine and smooth bubbles and powerful water movement to force protein, waste, and other materials into the collection cup for easy maintenance.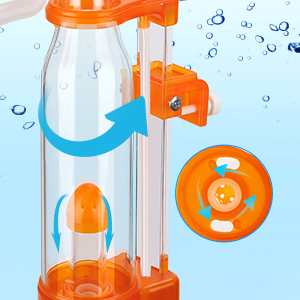 Water Flow AdjustableRotatable body makes water level adjustment easy. The height and moisture level of the foam collection can be adjusted by moving the water outlet higher or lower. So that the foam go into the collection cup perfectly, or to prevent over flow at the beginning.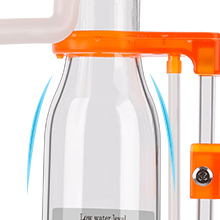 Cone NeckThe bubbles in the heavily aerated water then travel up through the chamber, The neck cone reduces turbulence and allows more foams to accumulate steadily on the top, stripping the water of both dissolved organic and inorganic waste.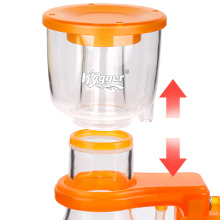 Collection CupThe skim mate collection cup stores organic and inorganic waste after the bubbles dissipate. Separate design allows you to easy hold and transport the collection cup for cleaning.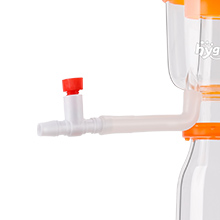 Sewage ValveThe drain fittings allow hobbyist to drain the skim mate into a separate reservoir. Simply open the drain tube and no longer need to pour the collection cup every three days. The sewage valve makes draining of skim mate really easy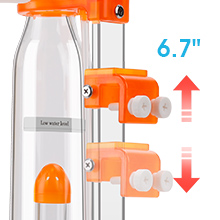 Installation AmountThe Protein Skimmer can be installed inside the sump, or can be hang on back of the reef tank. It allows you to adjust the position and the water level. Attention: It can't be used in fish tank with rim!!!