Description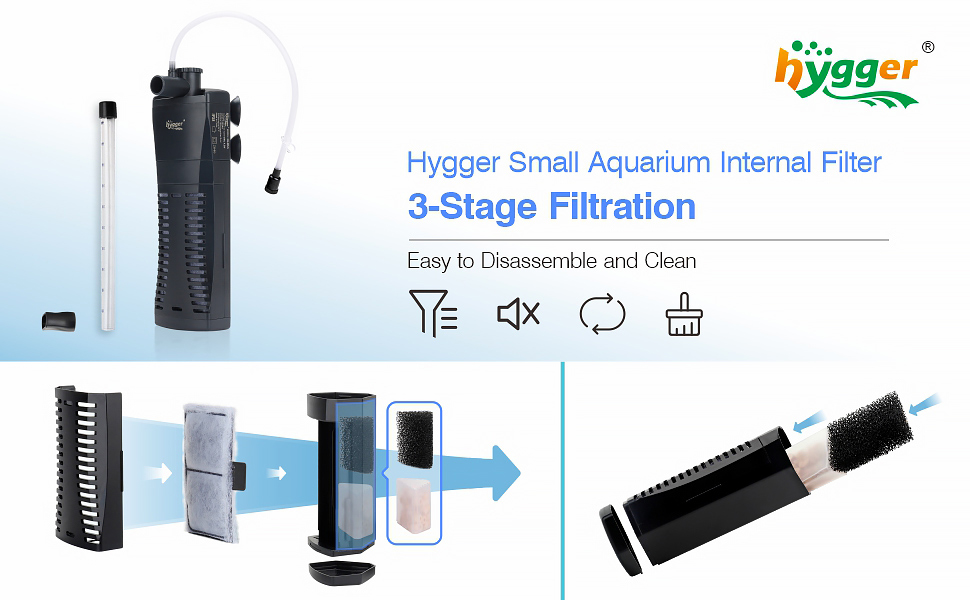 Hygger internal filter space-saving corner design is an ideal option for small to medium-sized aquaria.
• The compact filter provided physical, chemical, and biological filtration systems guaranteeing clean water for your lovely fish.
• It has an adjustable & directional water flow output and a spray bar option that provides distribute water evenly filtration and work well as a powerhead for water circulation.
• The round spout arm has a connector where you can connect an air tubing to aid aeration.
• Mounts quickly use the included suction cups and can be placed vertically making it easy to place and hide in your tank. It also can be easily mounted horizontally converted to function as a low water level tank filter.
• Great for fresh or saltwater aquariums give you crystal clear water.
Multiple Water Outlet Ways Can be Freely Switched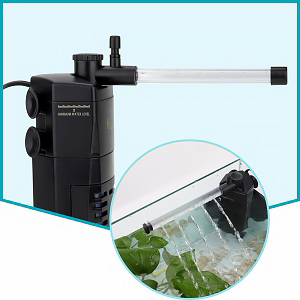 Spray Bar FiltrationDistributes a gentle, even flow of water increase oxygen content in water, and has a trickle water sound.
Note: Do not install the air tube when using the spray bar, otherwise water may enter the air tube.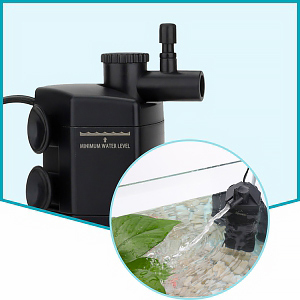 Round Nozzle Filtration
The strong water flow enhances the water circulation, putting the water outlet place submersible underwater to make it quiet.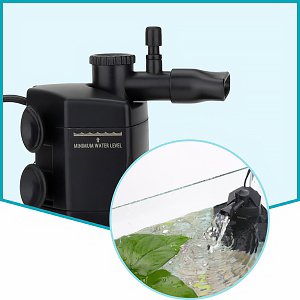 Flat Nozzle Filtration
Steady wide gentle stream mode, three water modes can meet different pet's requirements.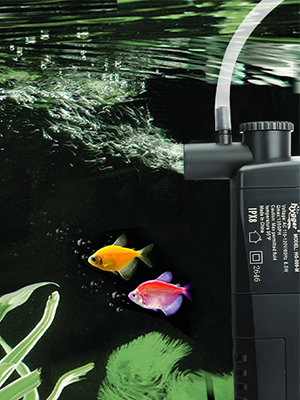 Install Air Hose for Efficient Oxygenation
remove the cap of air inlet and connect the air tube
It makes effortless to add additional aeration
When the water outlet is underwater 1 inch, it will provide enough air into the tank, making the small water flow, increasing the oxygen content in the water, and adding vitality to the fish.
Products include:
1 x Aquarium power filter
1 x Flat Nozzle
1 x Spray Bar
1 x Air tubing
4 x Suction cups
1 x user manual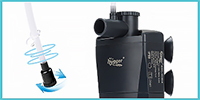 The air hose head can be adjusted.
• The air hose head needs to be out of the water.
• Adjust the amount of air bubbles by rotating the air hose head.