Description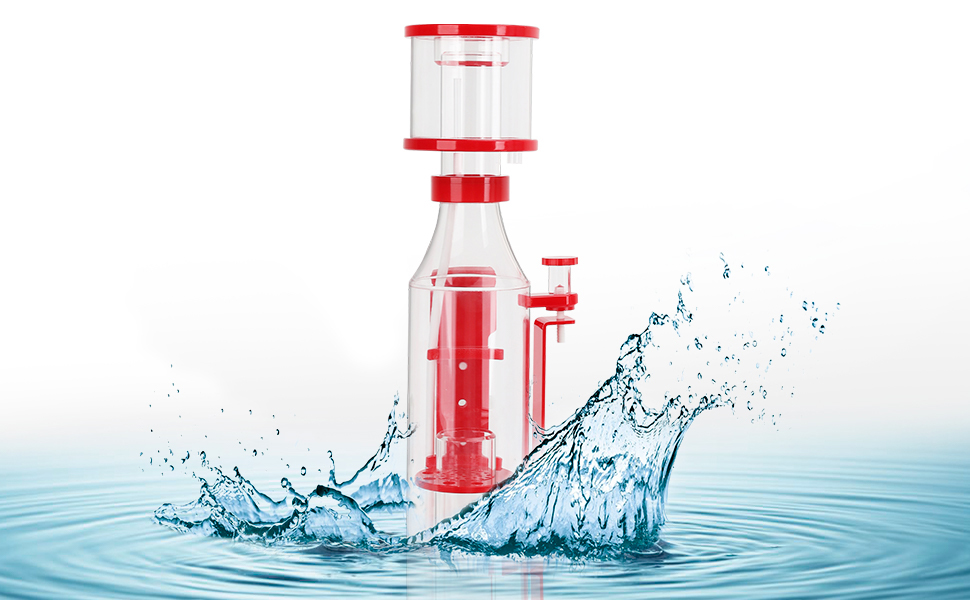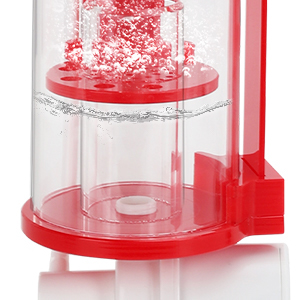 Powerful PerformanceAll hygger Protein Skimmers come with a ultra-quiet high performance water pump. Power: 7W, Water Flow: 264GPH(1000L/H), Footprint : L4.4″ x W4.3″, Height: 13.39″ Recommended Water Level: 4.5″-5.9″, for up to 79 gallon tank.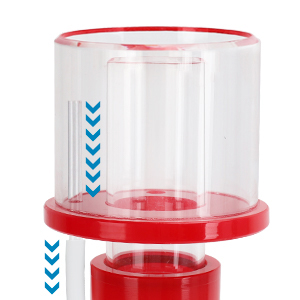 Prevents OverflowingThe pump micro-adjustable valve prevents potential overflowing, which traditional adjustments to outlet size or installation height may not effectively address. For example, during the break-in period, excessive protein in the water may cause overflowing despite these adjustments. In such cases, the pump controller allows you to regulate the pump's power more effectively and prevent overflowing.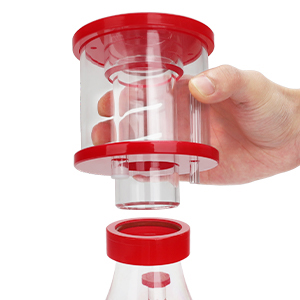 Better Processing PowerCone body extends through the collection cup to easy bubble transition and maximize skimmer efficiency. Separate design allows you to easy hold and transport the collection cup for cleaning. Adaptable for both hang-on aquarium mounting or in-sump setup.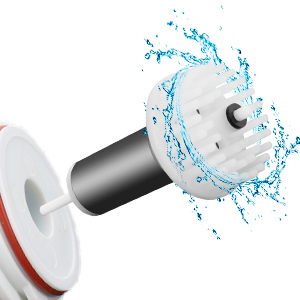 NEEDLE-WHEEL IMPELLERProtein Skimmers work by injecting small bubbles into the water column. These micro bubbles aid in capturing the proteins.
The protein skimmer features a modern needle-wheel pump that produces rich foam by mixing air and water. to maximize energy efficiency.
Tips: A new skimmer usually takes 3 – 5 days to break in.
MICO-ADJUSTABLE VALVEMicro-adjustable valve provides precise control to concentrates the organic rich foam, and allows cleaned water to exit the skimmer chamber at its base where it is less bubble.
Meanwhile, you can set the desired level for moist or dry foam protein production based on your tanks needs.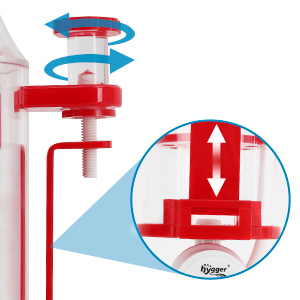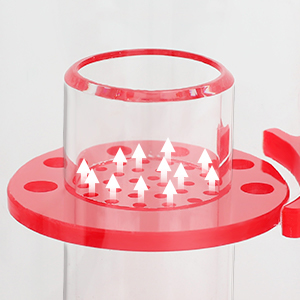 THE FLOW PLATEExclusive flow plate are designed to efficiently mix air and water. Much denser foam and longer time contact. Better reaction. It therefore has outstanding performance. In addition, The random twirling & turbulent flow are eliminated & a stable laminar flow is created inside the skimmers reaction chamber.