Description

The hygger Aquarium Cleaning Kit is designed for freshwater, saltwater aquariums, meet the needs of small mini fish tank groups. Although the small fish tank is easy to move and clean, it still needs the help of auxiliary tools, which is more complete and clean.
AQUARIUM LED LIGHT CONTROLLER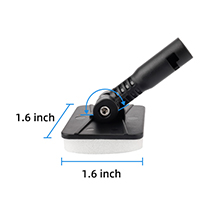 Flat Cleaning BrushMaterial: carbon fiber composition polyurethane
High-density, wear-resistant, clean filter cotton with high water absorption and is suitable for cleaning water marks on the walls of fish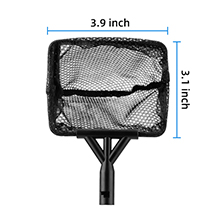 Fish Net / Cleaning NetThe 3.9-inch, dense mesh is ideal for catching small fish, shrimp and catch debris, or uneaten feed.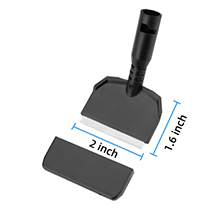 ScraperMaterial: carbon fiber composition stainless steel
Can be used in salt water to eradicate intractable stains. In addition it is not removable and the cover prevents damage. Note: Please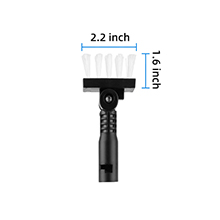 Clean Brush/Wall BrushThis unusual tool is very useful, cleansing the rock, brush the walls of the fish tank, and you can also brush the decorations in the tank.


In order to solve the following problems: The fish tank is too small, the hands are too big. The hands cannot be inserted into the small fish tank, and the corners cannot be cleaned, which increases the difficulty of cleaning.
The landscaping of the fish tank is perfect. The range that large-sized cleaning tools can enter is limited.
The space of the fish tank after the landscaping is small, and we don't want to destroy the aquarium landscaping and want to clean stubborn stains.
The stains attached to the fish tank wall are difficult to remove with hands and rags, and special cleaning tools such as brushes and scrapers are required.
Put your hand into the fish tank, wet your hands and arms, and you cannot see the cleaning of corner stains during the cleaning process.
Based on the above and other situations, we have launched this small cleaning tool set to meet the needs of people with special needs.