Description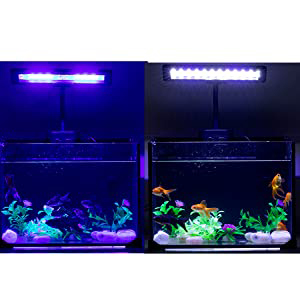 Hygger Aquarium Clip Light Hygger Clip Light is designed to provide efficient lighting for your fish as well as other inhabitants. With the bulbs lasting at least 30,000 hours and putting out 9000K~11000K, these LED have the potential to enhance plant photosynthesis. It is a great bright light for small tank up to 25 gallon.
It comes with two lighting modes, daylight and moonlight.
White & Blue led for daylight
Blue led for nightlightFeature:Emit enough bright light for a healthy and growth environment for your fish and other inhabitant.
Easily mounts on framed or frameless aquariums, clamp width-0.9 inch
Easy to install with space-saving design
Long lasting, high effective, bright light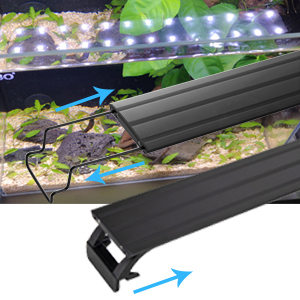 Update Version Wide ClipAs some of our customer reported that the clip is too narrow to fit in. Therefore, we enlarge the width of clip from 0.51 inch to 0.9 inch.
This Led aquarium light fits for most rim and rimless fish tank with tank glass thickness up to 0.9 inches.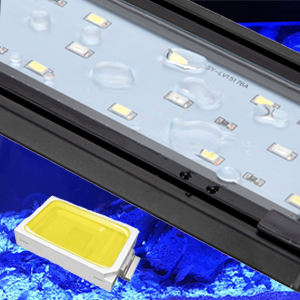 High IlluminationType 5730 led bulbs are highly efficient and low energy.
This full-spectrum LED provides 9000K to 11000K ultra-bright illumination to your fish tank while the outside transparent shell protects from water splash.
30 led bulb's output wattage: 13W
45 led bulb's output wattage: 21W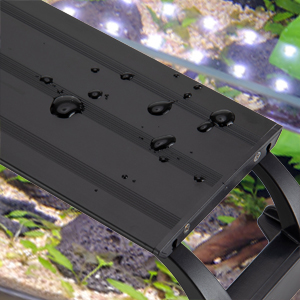 Aluminum Alloy ShellUltra-thin aluminium alloy and plastic shell ensures excellent heat dissipation, keeps lamp cool even long time running. While goose neck clamp is able to adjust angle you want by gently turn the soft arm of the lamp.
Just simply clamp the light at the rim of fish tank, you're good to go. Press button on left or right to switch light mode.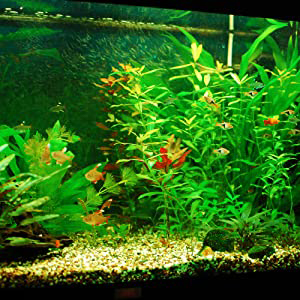 Fish and Plant Thrive According to our most customers' feedback and review, our fish tank clip light enables to make fish and plants to thrive especially low light plant and floating plant.