Description

hygger Aquarium Vacuum Gravel Cleaner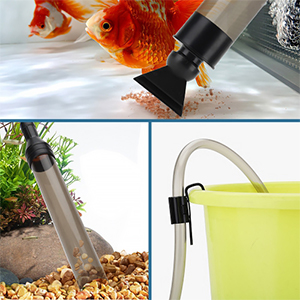 3 in1 Multi-function
This fish tank siphon cleaning tool of the water flow is 256GPH, can be used for water changes, gravel sand washing and dirt suction. No need to touch dirty water with your hands to clean. And although it is a manual operation, it is effortless and no time-consuming.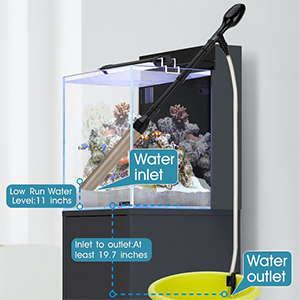 Siphon Principle
The siphon principle need to pay attention to the water level of the water inlet and outlet: at least 19.7in. It can also be used when the water level in the fish tank is only 11in high, and can run to the lowest water level of 0.8in, meet multiple usage requirements.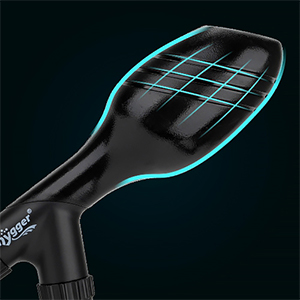 Simple to Use
The suction ball can also be used as a handle. EVA materials, good elasticity and durability. No need to use electricity, say goodbye to easy electric shock, can be used in power failure, energy-saving, pure manual operation. It can be used easily by pressing three or seven times.

Accessories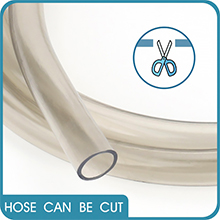 Outlet Hose79in high-quality PVC material hose, 0.7in outer diameter, 0.6in inner diameter, and the water hose can be cut according to demand.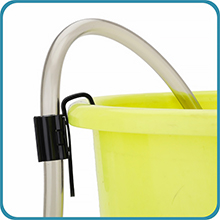 Fixture ClampFixture clamp, avoid loose water pipes and water flowing out, freely fix, free your hands.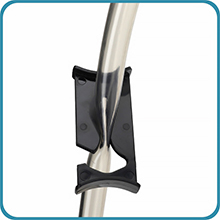 Hose ClipWater Flow Control, easily adjust water flow(can be used according to your needs).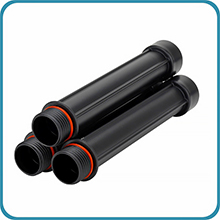 Extension TubesAccording to the size of the fish tank, you can use one extension tube or two. It can be extended from 15.3in to 33in.
How to gravel sand washing operation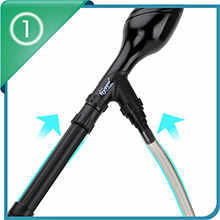 Connect the outlet hose and inlet tube.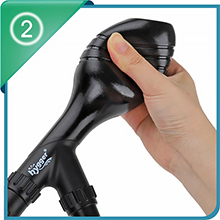 Hold or pinch the suction ball.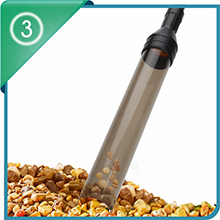 Get the gravel to tube(not too much); Move left and right to clean; Lift up and down to replace gravel; Wash in this way all the time.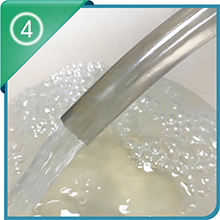 The impurities on the gravel flow out through the outlet hose with the water flow.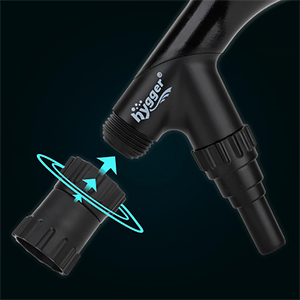 Tips• The arrow part in the figure can be disassembled for cleaning during normal or when it is blocked to view the inside of the ball. Note: When installing, be sure to use the short end of the bump to connect. Do not install it incorrectly, it will affect the use and may not be able to absorb water.
• Due to manual measurement and length conversion, 0.1-0.5in error is allowed, please in kind prevail.
• When washing sand: If the filter from your fish tank is powerful, you can put the outlet hose into the fish tank, and the sand is circulated in the tank without draining water. If not, it is recommended that you remove turbid water directly from the tank and change clean water.
• When the gravel is sucked in too much and is about to reach or reach the top of the tube (near the filter port), lift the hard tube slightly and the gravel will fall back into the fish tank.