Description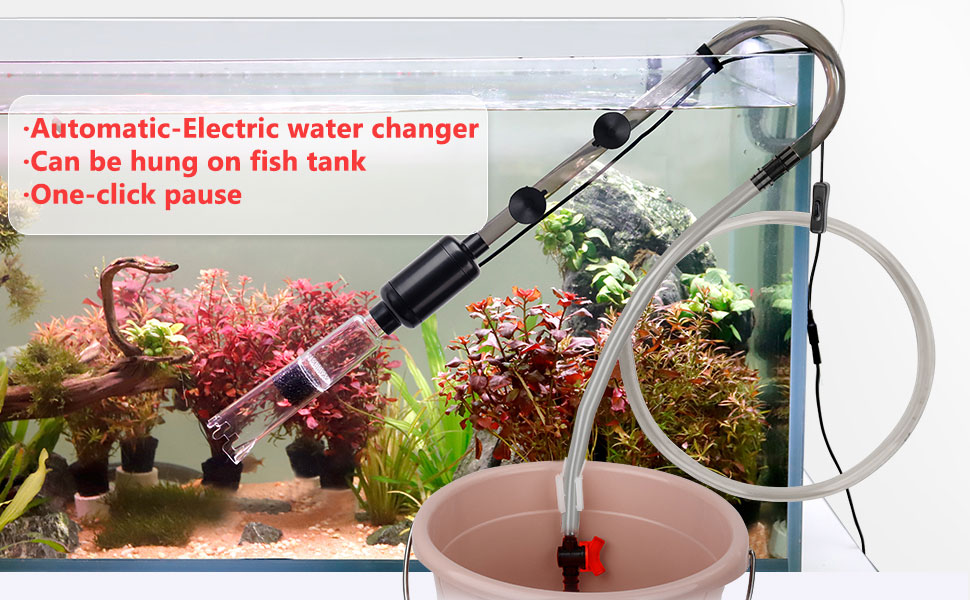 lnstallation Tips:
Step1: Install sand wash head and screen filter into the DO water pump
Step2: Install inlet pipe with connector into U shape pipe.
Step3: Install outlet pipe with On/Off valve, then plug into the adapter and use directly.

01 Water circulation: Please install a dedicated filter screen tube. The dirty water in the fish tank is triple-filtered through filter cotton, filter holes and filter yarn to realize the water circulation of the fish tank.
02 Change water : Please remove the special mesh filter tube, the dirty water in the fish tank will be pumped through the Electric Fish Tanks Gravel vacuum cleaner set. And the water will be automatically pumped to achieve rapid water change in Seconds.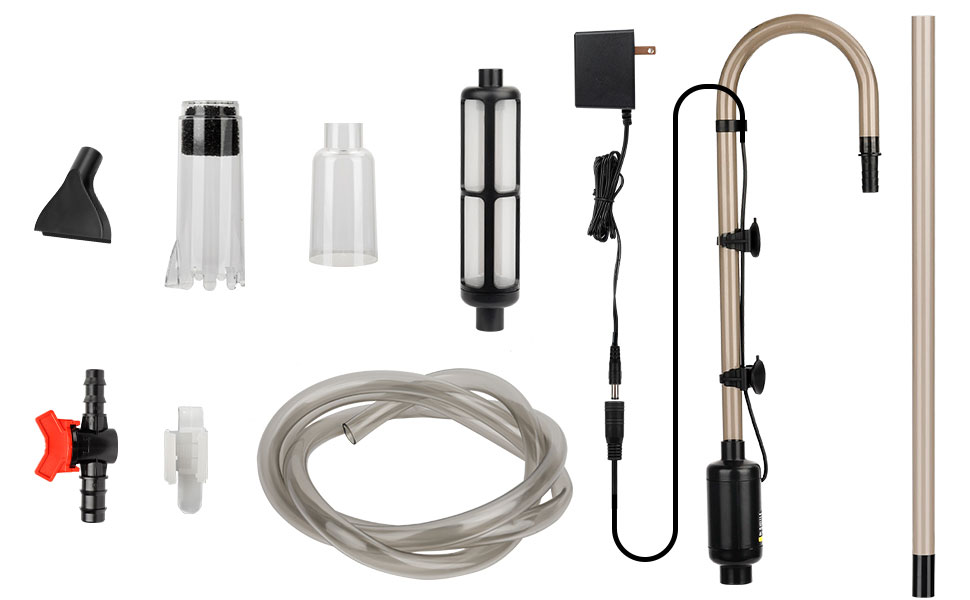 01Gravel vacuum: Electric Fish Tanks Gravel Vacuum Cleaner Set is strong enough that you can clean stones in the fish tank.
02Wash Sand: When washing fine sand, the black filter sponge will prevent large debris from clogging the motor, increasing the life of the motor.
03Remove Dirt: When cleaning up fish dung or food residue, please replace it with a special flat nozzle.


01 The water change set the switch at the water outlet, changing the bucket will not drip water, and will not wet your floor.
02 The water inlet pipe is fixed by the suction cup, so you don't need to hold it by yourself when changing the water, freeing your hands.
03 The hose holder at the water outlet can be adjusted in size, which can fix the hose more tightly and make the installation more convenient.
04 The power cord also has a holder to keep stable.