Description

INSTRUCTIONS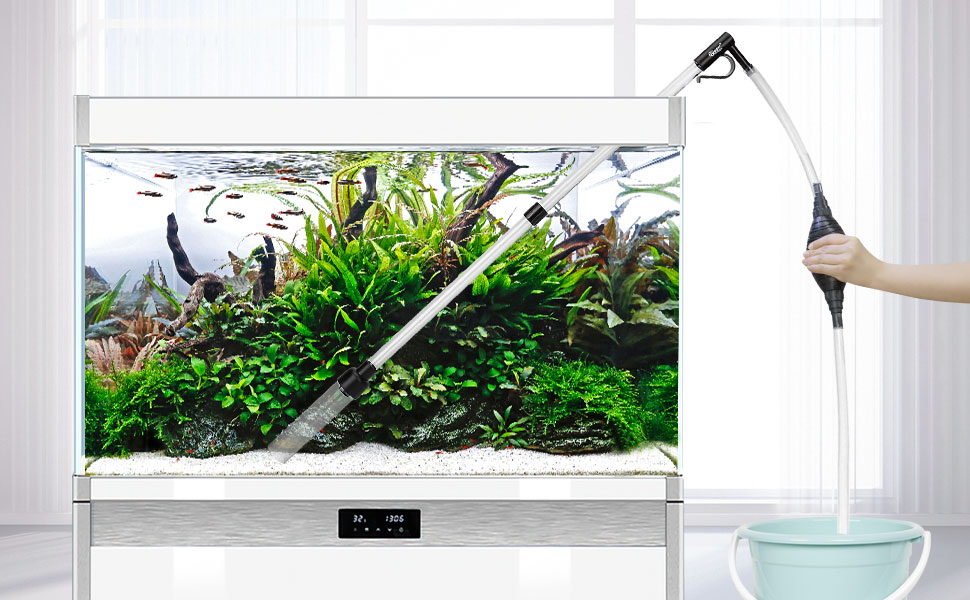 Siphon Vacuum Aquarium Gravel Cleaner Maintenance is a necessary part of a good aquarium keeping. Routine water changes and pulling debris from gravel helps maintain a natural balance in the aquarium environment. This hygger siphon vacuum gravel cleaners can be used for water changes, sand washing and dirt suction without touching dirty water with your hand. Make daily maintenance easier.
MULTIFUNCTION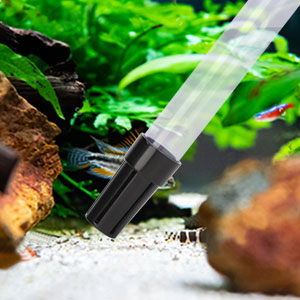 Water ChangingTo keep our fish happy and healthy with functioning immune systems, we need to change their water regularly. hygger's Aquarium Siphon Pump features the latest design to drain your tank in minutes. It makes water changes truly hassle-free.
Note: The position of water outlet must be lower than the inlet at least 1.6ft(50cm).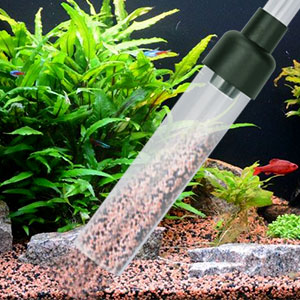 Sand WashingTo remove debris from gravel with this aquarium vacuum, all you need to do is simply move the inlet pipe up and down, and the debris can be carried away by the running water, while the gravel falls to the bottom of the aquarium.
The filter basket net in the sand washing tube head can not only prevent gravel from clogging but also protect your cute fish and small gravel from being sucked into the gravel vacuum for aquarium.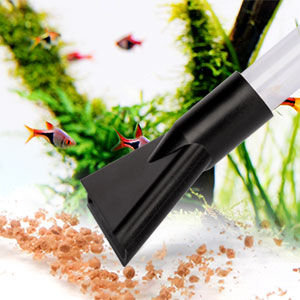 Dirt SuctionThe duckbill head of the this aquarium vacuum can remove the dirt, debris, food and fish waste that build up in the aquarium. It has two pipe to reach where needed and is faster and cleaner than a scoop.
OTHER FEATURES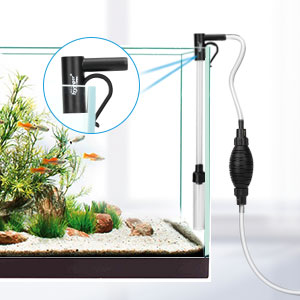 Easy to Use
The aquarium aquarium gravel vacuumcleaner is easy to assemble and disassemble, and the position of the siphon ball is free to install, which makes the operation more convenient. The siphon can be easily activated with just a few squeezes of the siphon ball. When it is in full flow it can drain 30 liters of water in 5 minutes.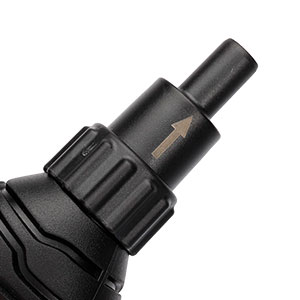 Durable Material
This durable aquarium gravel vacuum is made with robust, high-quality PVC. It is able to withstand the regular water changes necessary to keep fish healthy and happy. It is able to take any dirt or debris thrown at it so you can use this siphon time and time again.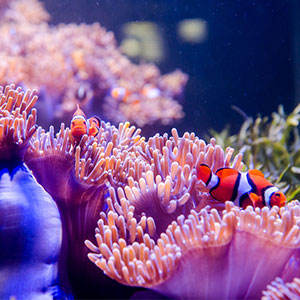 Clean Tank, Happy Fish
No electricity. Say goodbye to the dangers of electric shock and high electricity bills. Safe and efficient, work without noise. Help you save time and effort to clean your fish tank and provide a safe living environment for your lovely fish.
COMPLETE ACCESSORIES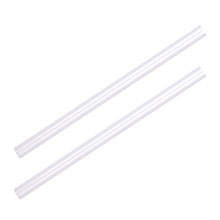 Extension TubesClean and Fill Aquarium Maintenance System with 2 extension tubes. According to the size of the fish tank, you can use one extension tube or two. It can be extended from 9.8in to 24.5in. Applied to depth below 31.5inch aquariums.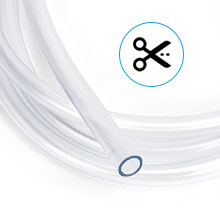 Outlet Hose79in high-quality PVC material hose,18mm/0.7in outer diameter, 14mm/0.55in inner diameter. PS: the water hose can be cut according to demand.
Water Flow ValveThe flow valve that comes with the aquarium vacuum cheaner can easily control the suction rate, which is convenient for you to leave for a while.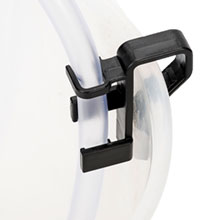 Hose clampThe hose clamp is oued to fix the outlet hose to the inside of a bucket, so as to avoid the loosening of the water pipe and the outflow of water, freeing hands.