Description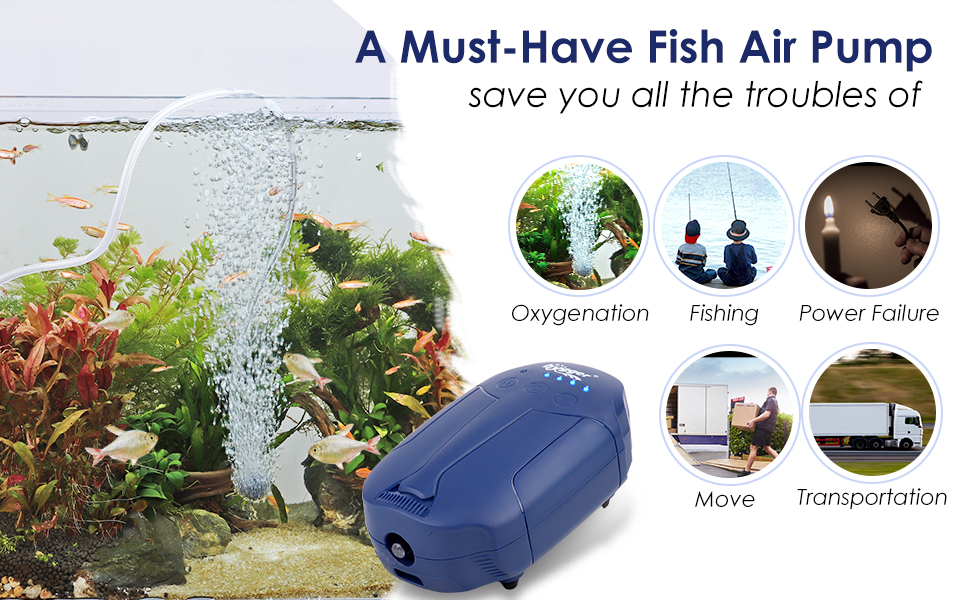 hygger Rechargeable Fishing Air Pump Kit
hygger Rechargeable Aquarium Air Pump Kit is a must-have air pump for your fish. It improves dissolved oxygen for aquarium, bait bucket and minow no matter at routine aquarium aeration or emergency situtaion ( such as power outage, move to another place, fishing).
hygger Fishing Air Pump Kit includes all the accessories you need, air pump, air tubing, air stone, check valve, usb cable and charger.
Two options: plugging it into a USB port (adaptor included) or using battery power.
build in rechargeable battery, no need extra batteries
Keeps water moving and runs for 20 hrs or more on intermittent setting
Long standby time can keep the bait alive
Quiet, can be used as standard aquarium air pump
Keep your fish alive when power failure
Easy to install and use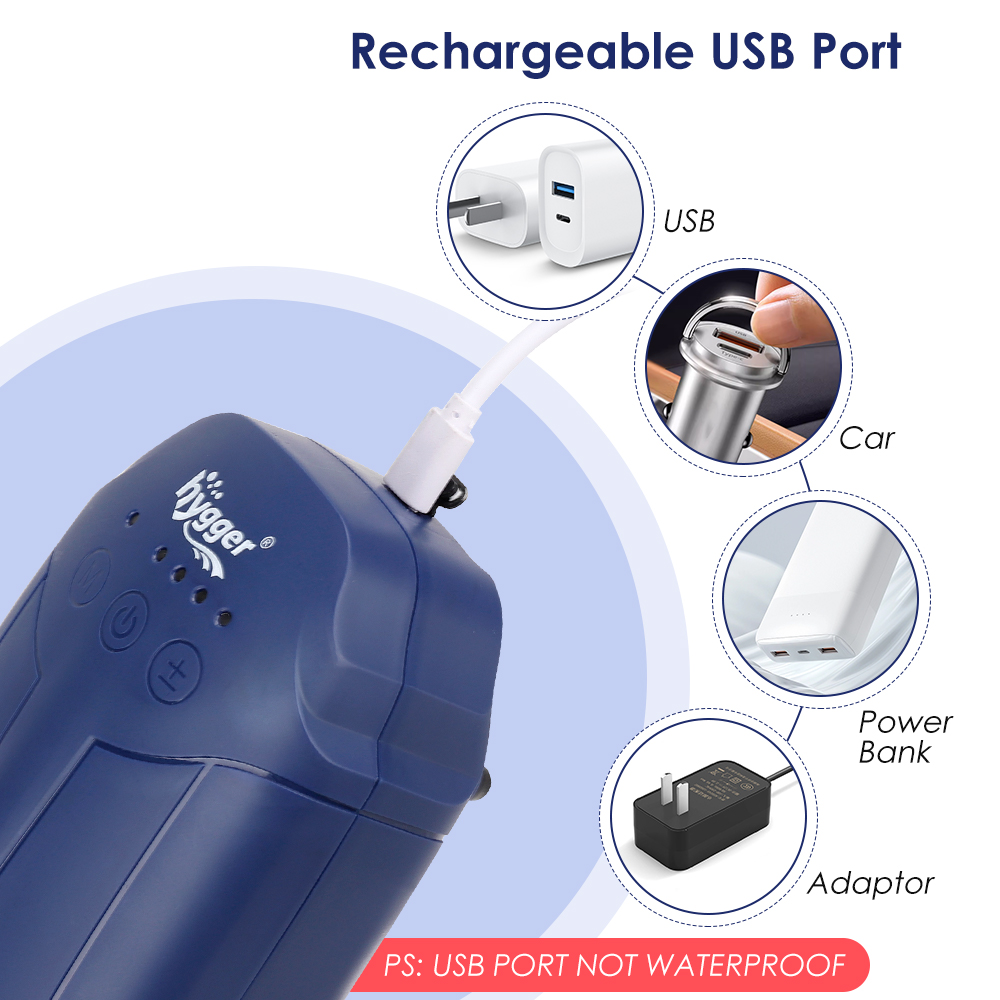 USB Aquarium Fish Air Pumpbuild in rechargeable batteryBuild in large capacity rechargeable battery, it saves you all the troubles of replacing battery. Charge at any time and any place with type C USB port to power bank, car, laptop or charger. You can leave it running while it recharges!
Attention:Make sure hygger battery air pump be used at least 8-10 hours monthly to maintain a shallow circulation system for a longer time. Charge it at intervals in case battery hibernate.
Charge Time2W built-in 1800 mAh, 6 hours full charge
20 hours continuous standby time
3W built-in 2600 mAh, 8 hours full charge
23 hours continuous standby time
Intermittent SettingTo turn on intermittent setting, just press M button, blue indicator light on. At this mode, aquarium air pump runs 8 seconds and suspend 8 seconds repeatly.
2w air pump of Intermittent Mode standby time: 28 hours.

3w: 24 hours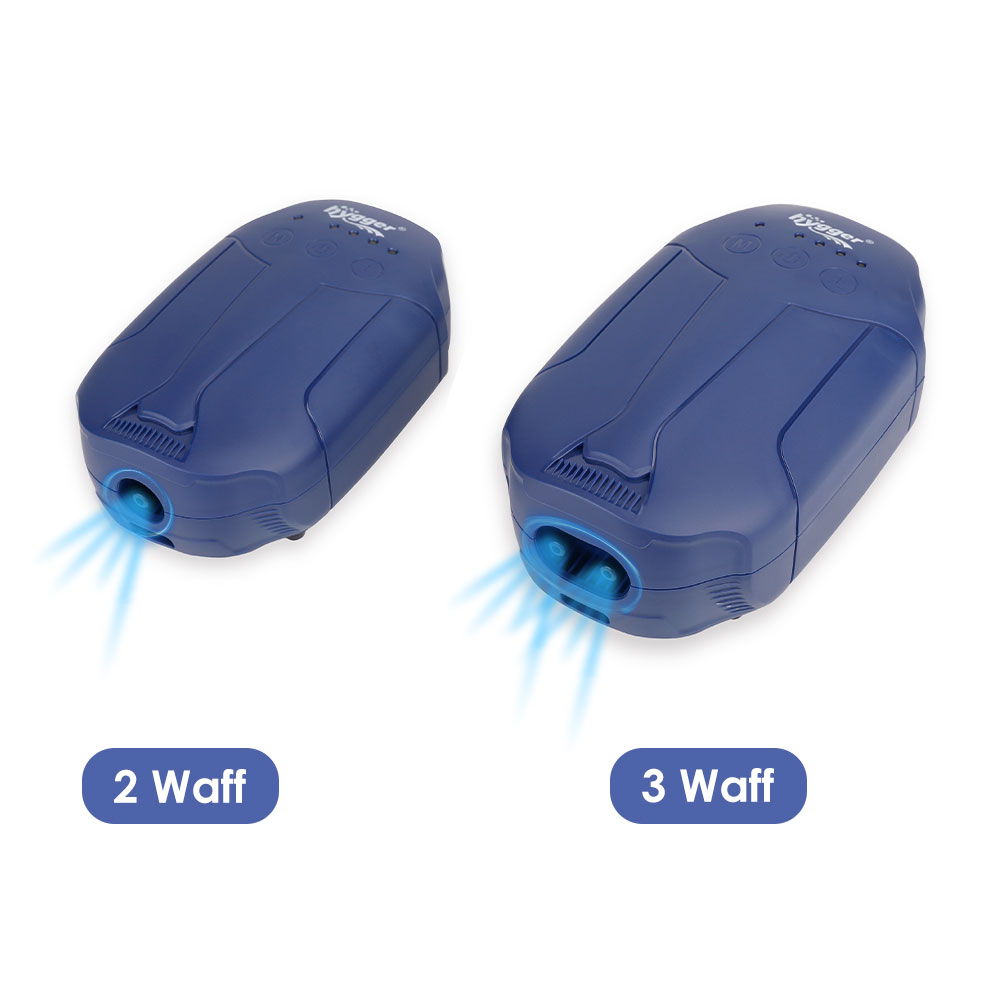 Single/Dual Ports2 watt air pump single port, comes with one air stone and one air tubing.

3 watt air pump dual ports, comes with two air stones and two air tubings.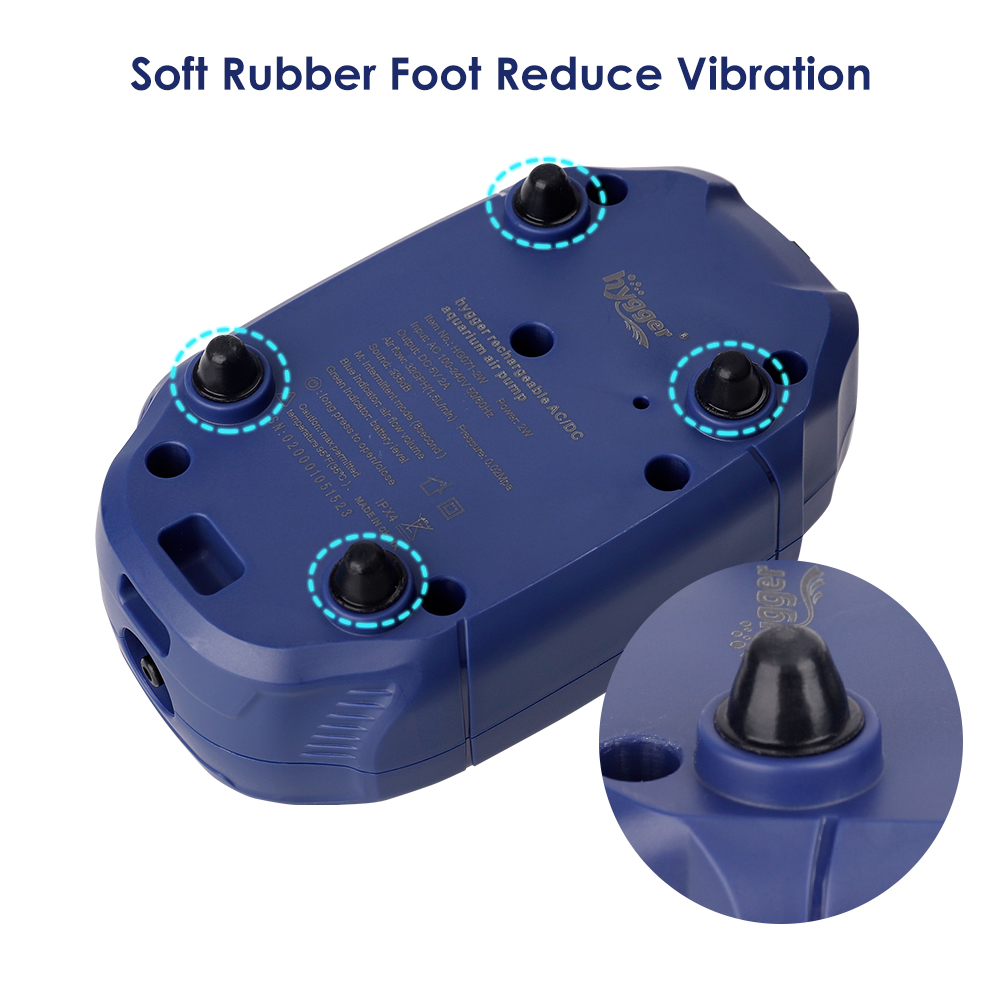 Quiet Aquarium Air Pump4 soft rubber foot, thickening shell and sealed chamber greatly reduces vibration and block out noise, so quiet you can only hear bubble bursting in the water surface.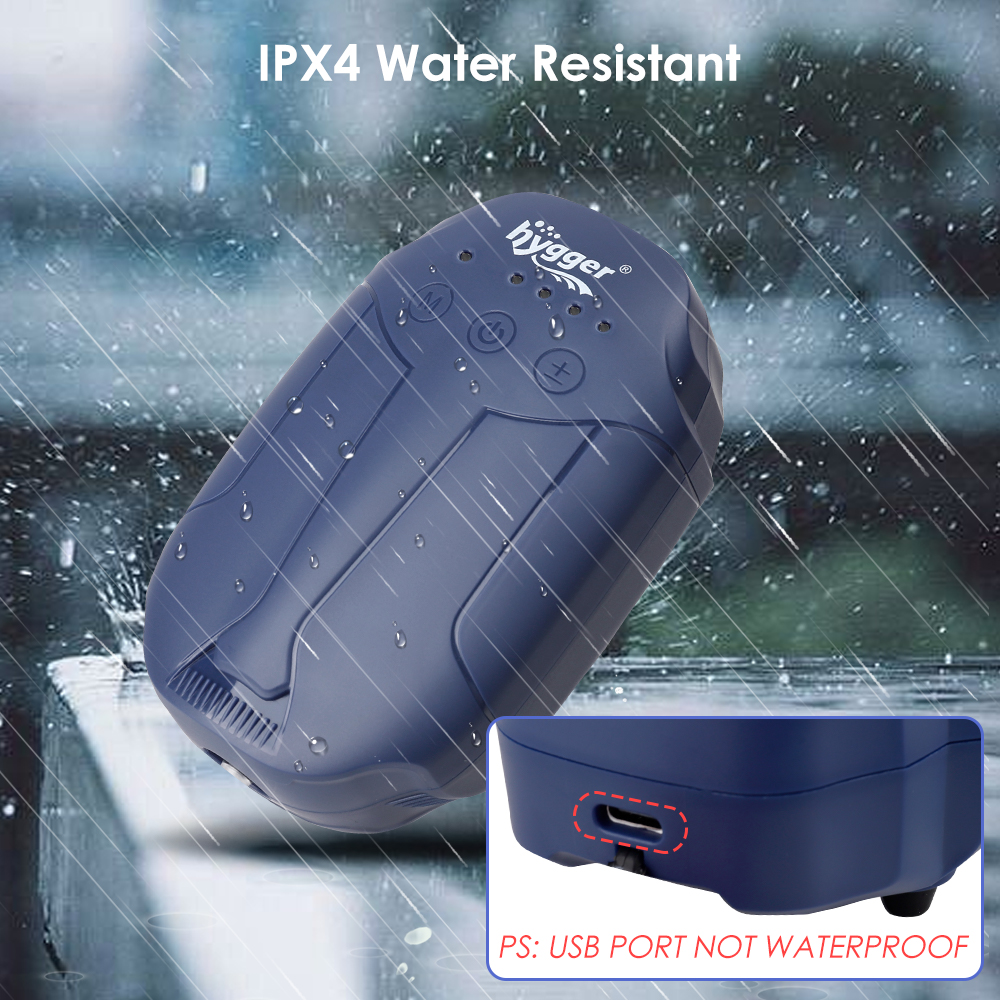 Water ResistantExcept the usb port, our fish air pump is water resistant from drizzle and water splash, perfect for outdoor use. It is better to cover the lid of usb port after full charged.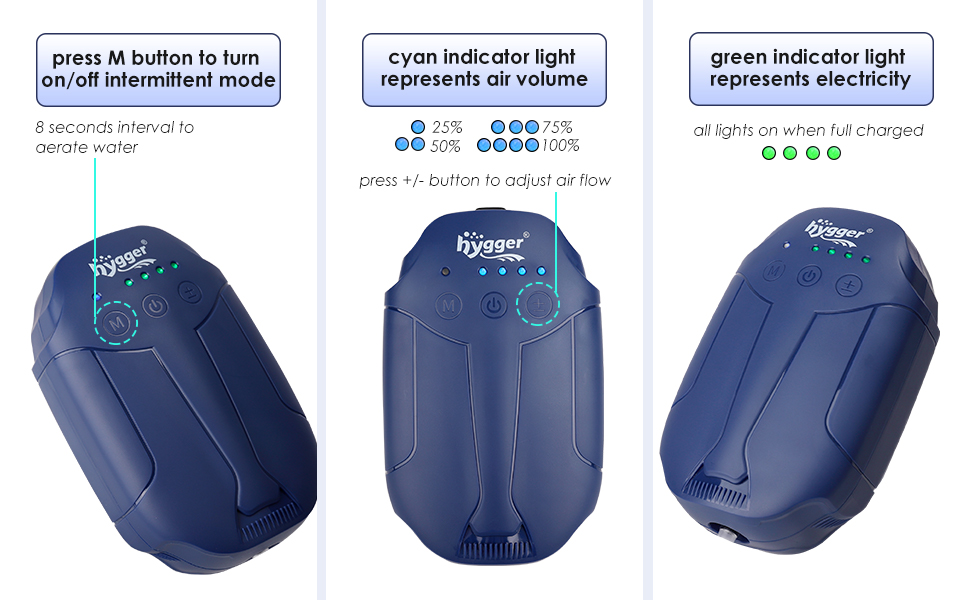 Easy To Use
M button: turn on/off intermittent mode
ON/OFF button: long press to turn on/off air pump
-/+ button: increase or decrease air volume
Default display electricity let you know when to charge (green light)
Max electricity: 4 lights on